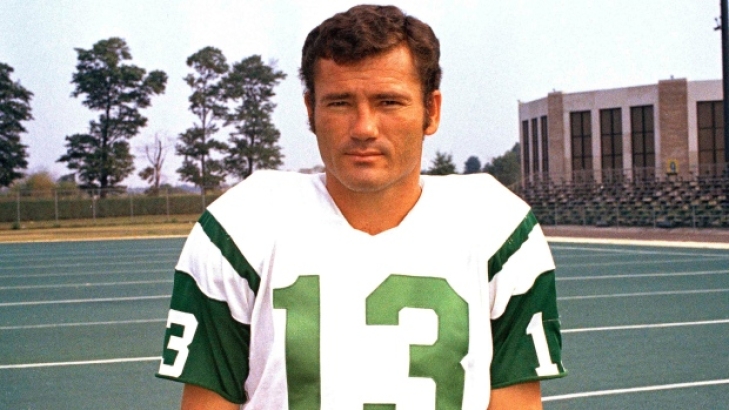 We have lost another football legend today.
Former New York Jets Wide Receiver, Don Maynard, passed away today at the age of 86.
A college star at Texas Western (the future UTEP), Maynard was taken by the New York Giants in the draft, playing for them sparingly as a rookie, to the point where he left the team for Hamilton of the Canadian Football League the season after. In his third professional year, Maynard returned to New York City, but this time with the Titans of the upstart American Football League.
Maynard would become the team's top Wide Receiver, exceeding 1,000 Yards five times, and winning the AFL Receiving Title in 1967. A four-time Pro Bowl and All-AFL Team Selection, Maynard helped lead the Jets to win at Super Bowl III, as the primary target for Joe Namath.
Retiring after a final season with the St. Louis Cardinals, Maynard left the game with an exceptional 11,834 Receiving Yards (a record at the time) and 88 Touchdowns.
We here at Notinhalloffame.com would like to offer our condolences to the fans, friends and family of Don Maynard.