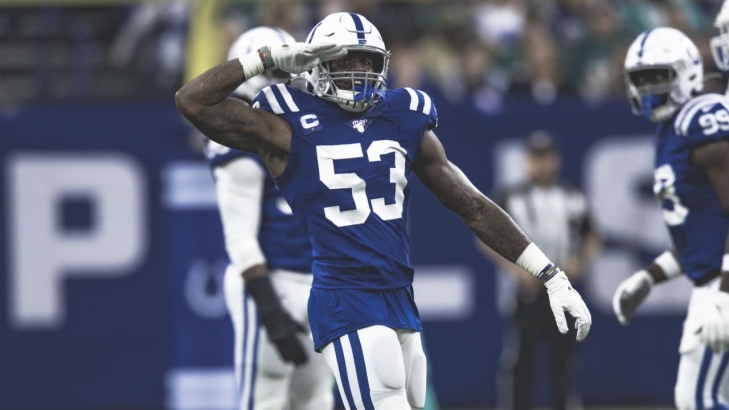 Darius Leonard was a beast at South Carolina State, winning the MEAC Defensive Player in the Year in both 2016 and 2017. The Linebacker may have played at a small school, but he was noticed and was the Indianapolis Colts gladly took him in the Second Round.
Leonard, who was given the nickname of "Maniac" by his teammates, had one of the best rookie years by a Colt. He won the Defensive Rookie of the Year, and he led the NFL in Combined Tackles (163). Conspicuously, he was not chosen to the Pro Bowl, though he was a First Team All-Pro.
Leonard missed a few games in 2019, but was still a stud Linebacker who made his first Pro Bowl. In 2020, Leonard was a First Team All-Pro again, which was also his third straight year with an Approximate Value of at least 12.
Entering his fourth year with the Colts, Leonard is one of the top Linebackers in football, and his stock could still skyrocket.