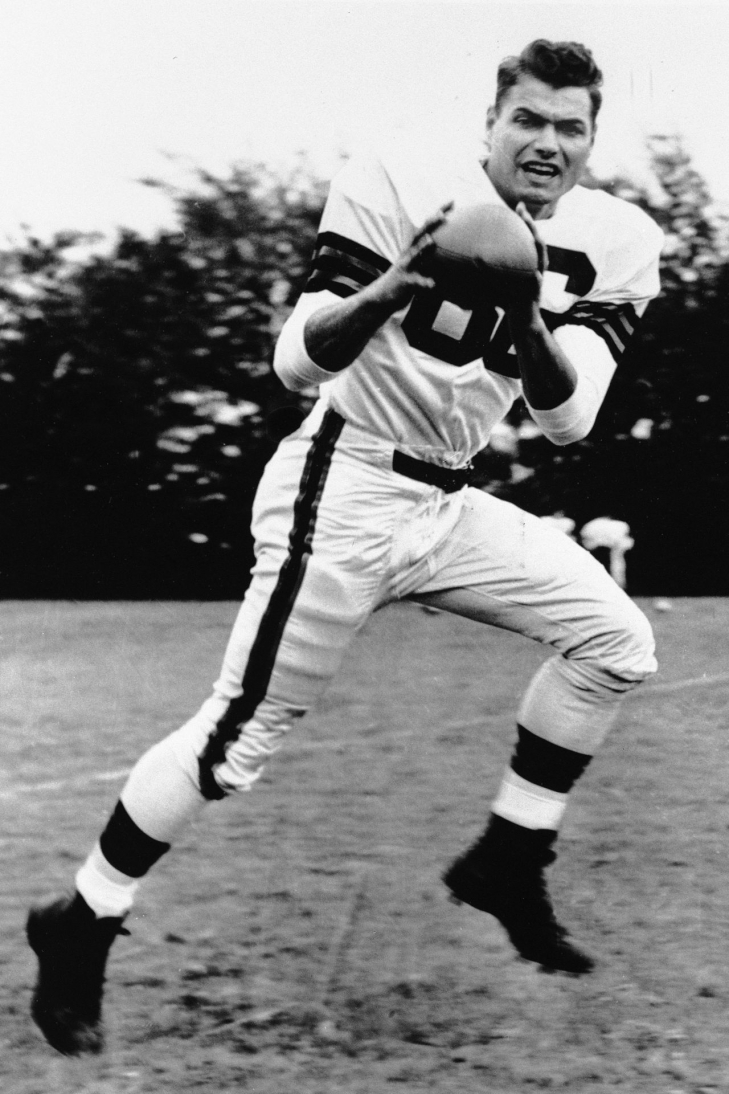 Dante Lavelli played for Paul Brown at Ohio State, where the duo won the National Championship in 1942. Lavelli entered the U.S. Military in World War II, and when the conflict ended, he rejoined Brown, who built the Cleveland Browns of the new All-American Football Conference.
Along with Mac Speedie, Lavelli was a star at End who led the AAFC in Receptions (40) and Receiving Yards (843 in the league's first year. Lavelli was a consistent producer and excellent blocker, and he was a large part of why Cleveland won all four AAFC Titles. Cleveland was one of the teams that joined the NFL when the AAFC merged with the senior league, and they continued to dominate, winning the NFL Championship in 1950, 1954, and 1955. In the NFL era, Lavelli was a three-time Pro Bowler and was an instrumental cog in Paul Brown's machine.
Lavelli was enshrined in the Pro Football Hall of Fame in 1975 and was named to the first group of former players to the Browns Ring of Honor in 2010.