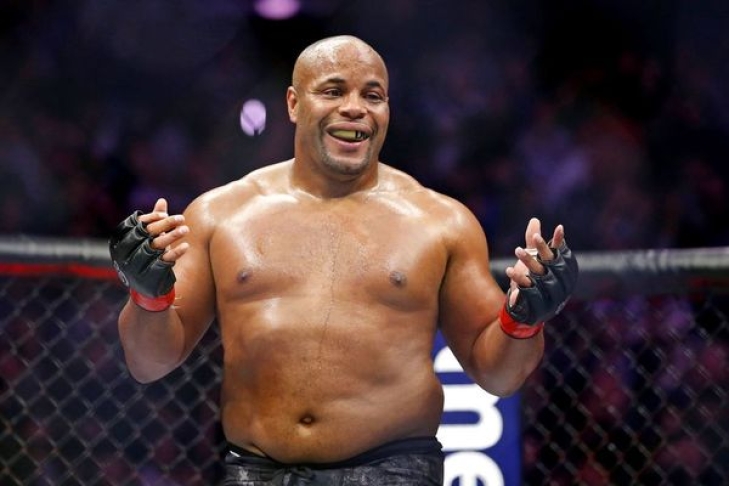 On last night's UFC card, it was announced that Daniel Cormier will be inducted into the UFC Hall of Fame as part of the Class of 2022.
Coming up the MMA ranks as the Strikeforce Heavyweight Champion, Miocic made his UFC debut in 2013, defeating Frank Mir. He dropped weight to compete in the Light Heavyweight Division, and challenged Jon Jones for the Title at UFC 182, though fell via unanimous decision.
Injuries and a Jones doping violation postponed a rematch, and Cormier would go on to win the vacant title (Jones was stripped of the belt) by beating Anthony Johnson. After a successful defense against Alexander Gustafsson and a rematch win over Johnson, Jones again challenged for the title he never lost and beat Cormier for it, though that was short-lived as Jones again was popped for PEDs. The fight with Jones was ruled a no-contest, and Cormier was again the Light Heavyweight Champion. He defended the belt one more time, a second round win over Volkan Oezdemir.
Cormier then stepped up in weight, and in what had to be considered a mild surprise, beat Stipe Miocic for the UFC Heavyweight Title at UFC 220. This win made Cormier the second man to hold the UFC Light Heavyweight and Heavyweight Titles at the same time, though he gave up the former to focus on the latter. After a successful defense at UFC 230 to Derrick Lewis, he was unable to beat Miocic in a rematch at UFC 241, and he lost the Heavyweight Title. Cormier challenged Miocic at UFC 252, but failed to reclaim his belt.
Cormier retired with a record of 22-3-0-1 in August of 2020, following his last loss to Miocic.
The induction ceremony will take place during International Fight Week this July, which will also host UFC 276.
We here at Notinhalloffame.com would like to congratulate Daniel Cormier for his impending induction.