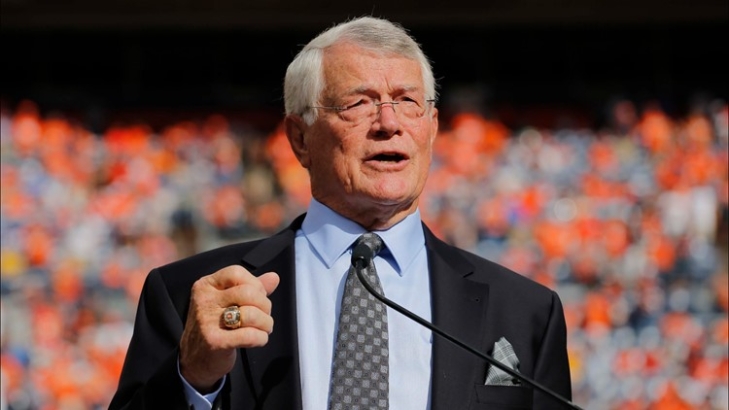 Days after we lost Hall of Fame Coach, John Madden, we lost another great coach, as Dan Reeves passed away at the age of 77.
A Quarterback at the University of South Carolina, Dan Reeves would play eight seasons at Running Back for the Dallas Cowboys, accumulating 3,683 Yards with 42 Touchdowns. He would also win a Super Bowl (VI) with the Cowboys.
Immediately after he retired, Reeves went into coaching, winning a second ring (XII) as an Assistant Coach for Dallas. Reeves' work with the Cowboys landed him a job as Denver's Head Coach in 1981, and he would lead them to the playoffs six times, winning three AFC Championships, though losing all three Super Bowls.
Reeves would take over as the New York Giants' Head Coach in 1993, though he was less successful, only reaching the post season once in four years. His last coaching role was with the Falcons (1997-03), and he would take them to the Super Bowl in 1998, though again, tasted defeat, this time to his former team, Denver.
Reeves retired with an overall coaching record of 190-165-2.
We here at Notinhalloffame.com would like to extend our condolences to the fans, friends and family of Dan Reeves.