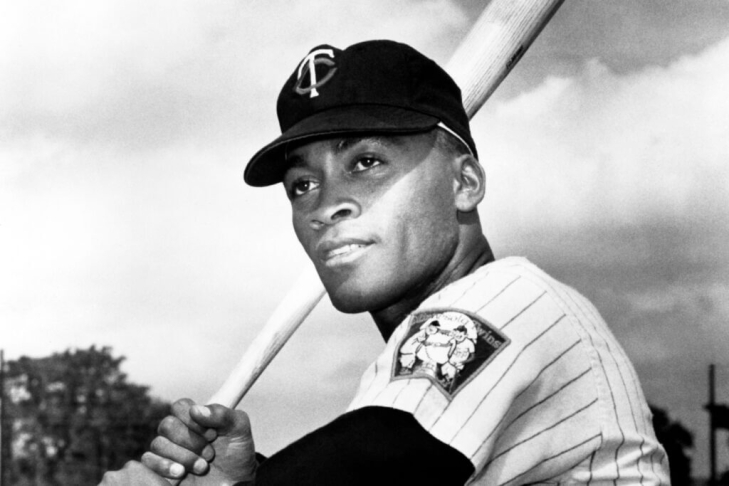 Regular visitors of Notinhalloffame.com know that we are slowly working on the top 50 of every major team in the NHL, NBA, NFL and MLB. Once that is done, we intend to look at how each team honor their past players, coaches and executives. As such, it is news to us that the Minnesota Twins have announced that three new men, Dan Gladden, Cesar Tovar and Ron Gardenhire have been inducted into their franchise Hall of Fame.
Gladden played for Minnesota from 1987 to 1991, where the Outfielder accumulated 661 Hits with 116 Stolen Bases and a .268 Batting Average. A member of both the 1987 and 1991 World Series winning team, Gladden is one of seven former players who were on both championship squads, and he notably scored the series-winning run in the '91 Fall Classic. Gladden enters not only as a player, but as a broadcaster, having been the color man for the Twins radio broadcasts since 2000.
From Venezuela, Tovar played for Minnesota from 1965 to 1972 where the versatile player logged significant times at Second Base, Third Base, Shortstop and all three Outfield positions. Tovar batted over .300 twice for Minnesota, and in 1970, he led the NL in Doubles (36) and Triples (13), and was the league leader in Hits (204) in 1971. Receiving MVP votes in five straight years (1967-71), Tovar amassed 1,164 Hits, 186 Stolen Bases and batted .281 for the Twins.
Gardenhire was Minnesota's longtime Manager from 2002 to 2014, and had a record of 1,068 and 1,039 for the team.
We here at Notinhalloffame.com would like to congratulate all three for this impending honor.