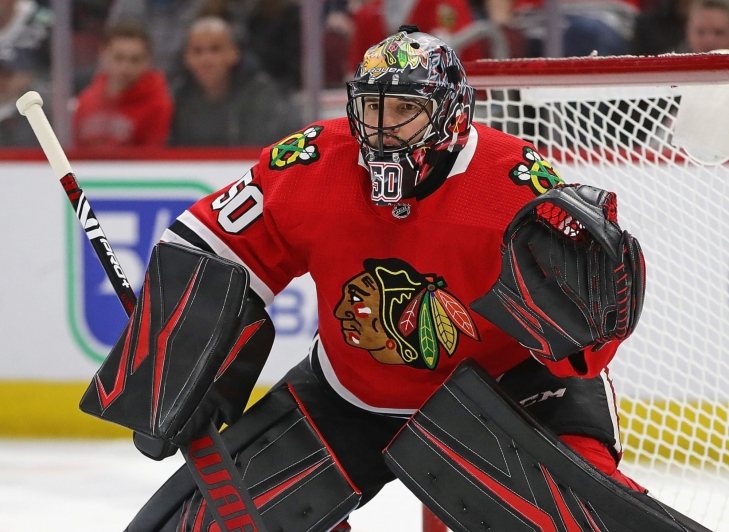 We didn't see this one coming.
Corey Crawford announced that he is retiring from the NHL days before he was set to begin play with his new team, the New Jersey Devils. He asked for a leave of absence on Friday, and will evidently not be returning.
Crawford played all of his NHL Games with the Chicago Blackhawks, where he had a career record of 260-162-53. Backstopping Chicago to Stanley Cup wins in 2012 and 2014, Crawford also won the William M. Jennings Trophy in 2013 and 2015. He also finished in the top-ten in Vezina voting three times. Crawford also participated in two All-Star Games.
We here at Notinhalloffame.com would like to wish Corey Crawford the best in his post-playing career.