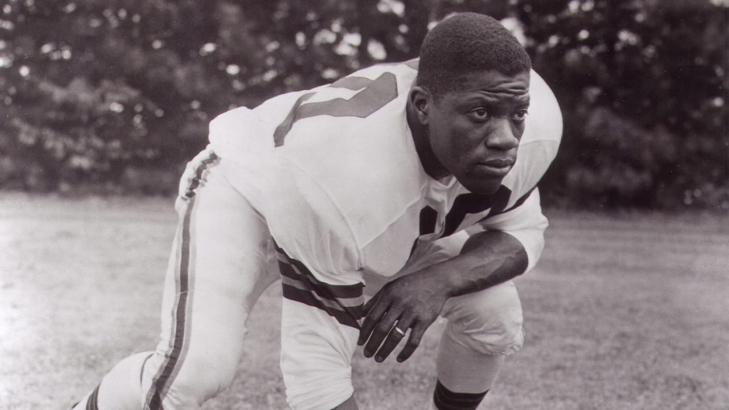 Bill Willis played for Paul Brown at Ohio State, where he was a part of the 1942 National Championship Team. Willis graduated in 1945 and wanted to play pro football, but as a black man with the knowledge that the NFL had an unspoken rule about African-Americans, there was nowhere for him to go.
Enter the All-American Football Conference.
In 1946, his former Head Coach, Brown, was the Head Coach of the new team that bore his name, and Willis received an opportunity to try out for the Cleveland Browns. Willis made the team, and along with Marion Motley, were among the first two black players in pro football.
Playing at Guard, he was a part of the Browns dominance of the short-lived league, winning all four Championships. Willis proved to be one of the top Guards in the AAFC, especially on the defensive side of the ball. When the AAFC migrated with the NFL, Willis was recognized as a three-time Pro Bowl and three-time First Team All-Pro. The Browns won the 1950 NFL Championship, and Willis was a colossal component of Cleveland's success in their early existence.
Willis retired in 1953, and the Pro Football Hall of Fame called his name for induction in 1977. The Browns also chose Willis for their Ring of Honor in 2010 as part of the first group.