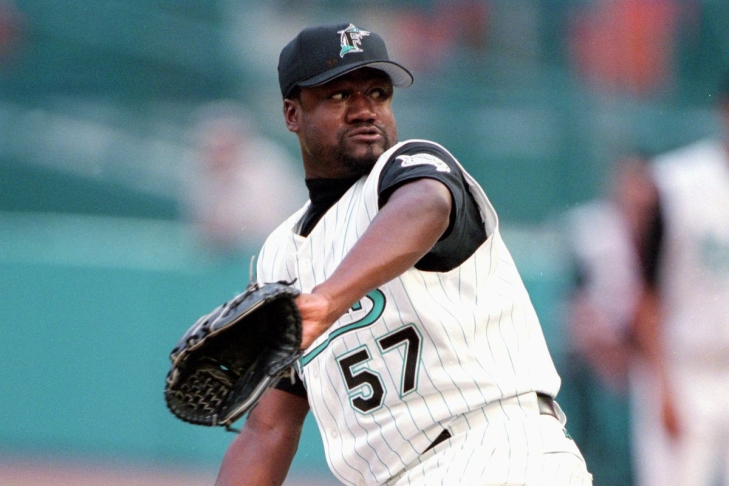 Antonio Alfonseca is arguably the most unlikely single-season Saves leader in the modern era, but he still accomplished what many relievers never did.
Alfonseca was in the Montreal Expos organization when he was chosen by the Florida Marlins in the Minor League Draft after the 1993 Season. The Dominican Pitcher was called up during the 1997 Season, and he played a minor role in Florida's World Series win. Alfonseca played more for the Marlins in 1998, saving eight Games, and he had 21 as he moved into the closer's role in 1999.
In 2000, Alfonseca closed out a league-leading 45 Games, but he had an ERA of 4.24 and a WHIP of 1.514, by far the most dubious numbers of any Pitcher who led the league in Saves. He would have one more year with the Marlins, saving 28, before being traded to the Cubs after the 2001 Season, but he only had 19 Saves over the rest of his career.
Alfonseca had 102 Saves for the Marlins and finished 193 Games.