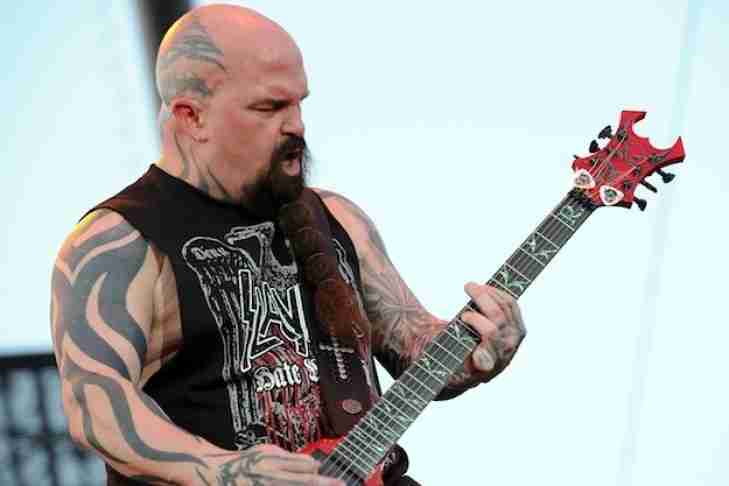 The heavy metal band, Slayer has been eligible for the Rock and Roll Hall of Fame for a few years now, but there has not been a lot of online support fro their fans clamoring for their induction nor have we really heard much about their opinion on the institution itself.
This has changed as VH1 spoke with their lead guitarist, Kerry King, who had this to say about the Rock and Roll Hall:
"I'm not making a ploy to get in, but it makes me think, 'Man, I hope they call my name one of these days.' I think it took them a long time to get in there. But Metallica basically opens doors for us, because when you think of metal who do you think of next from that generation? Of course there's Sabbath, Priest and Maiden, without question. But for 'The Big Four', you think Metallica. We've always been number two on The Big Four shows. So come on, Rock Hall, give us that call! We're ready! I'll donate some change or something."
King is right to a point.

Black Sabbath

is in, as is Metallica (though they did not have to wait that long, but

Iron Maiden

,

Judas Priest

and

Deep Purple

are not in and there has never been any indication that the Rock and Roll Hall of Fame respects the genre that much. As for the Big Four, that also includes

Anthrax

and

Megadeth

, neither of which seem to be entering the Hall anytime soon.
Still, we have to applaud King for not going the route of so many other snubbed bands that have elected to publically state that they don't care about the Hall.
At present,

Slayer

is currently ranked #96 on our Notinhalloffame.com Rock and Roll list.