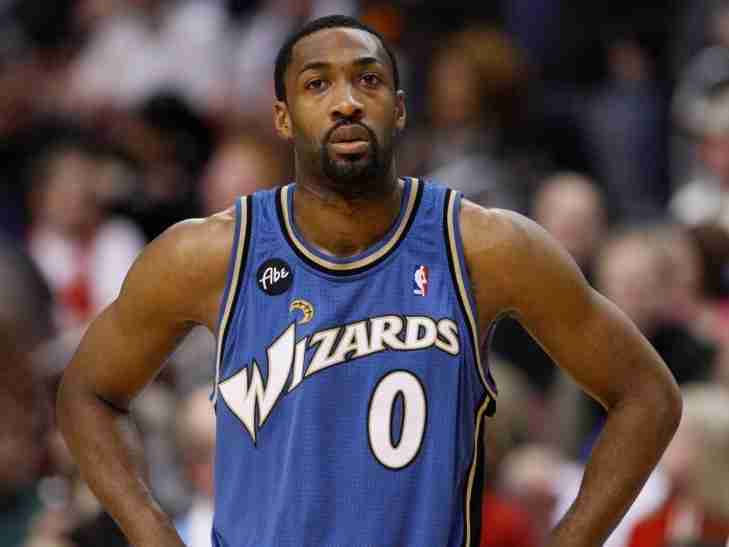 As always, it is onward and upward for us at Notinhalloffame.com.
It was not that long ago that we revamped our Basketball section and named

Allen Iverson

as our new number one player who should be considered for the Basketball Hall of Fame. Following this, we endeavored to work on our futures section and update them accordingly.
As such, we are pleased to present to you the men who are now part of our updated Basketball Futures Section who will be eligible in 2018.
Antoine Walker
, a former three time All Star and forward most known for his time with the Boston Celtics.
Baron Davis
, who twice led the NBA in Steals per Game.
Ben Wallace
, a four time NBA Defensive Player of the Year and member of the Detroit Pistons 2004 Championship Team.
Brad Miller
, a two time All Star from Purdue.
Gilbert Arenas
, a controversial figure but also a former Second Team All Star and two time Third Team All Star.
Jamaal Magloire
, a one time All Star and one of the first Canadian born stars in the NBA.
Mehmet Okur
, a Turkish born player and former All Star most notably with the Utah Jazz.
Michael Redd
, a star for years with the Milwaukee Bucks and one time Third Team All Star.
Mike Bibby
, who had some good seasons notably with the Sacramento Kings and was a former NCAA champion with Arizona.
Gang, you know what we are going to ask from you!
Take a look at this group and cast your opinion on to whether this crop of players are Hall of Fame worthy.
As always, we thank you all for your support!