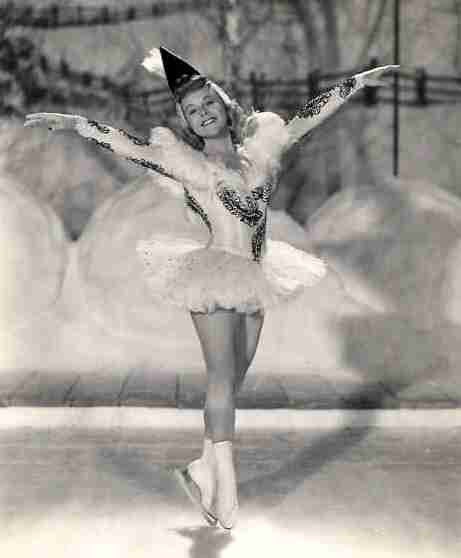 Sonja Henie was a three time Olympic Gold Medalist in Ladies Figure Skating, and arguably the Norwegian was the most known female athlete in the world. How do you parlay that success? Well in Hollywood of course! Henie would embark on a successful second career, which began in "One in a Million", where she played…a figure skater that competes at the Olympics. Good thing they already had the footage.
The Bullet Points:
Movie Appeared:
One in a Million (1936)
Actor:
Sonja Henie
Role Portrayed:
Olympic Figure Skater.
Why You Should Vote For Her:
This may baffle today's generation, but this lady was a major and bankable star.
Why You Should Not Vote For Her:
This was no stretch in terms of a performance for Henie, and this was a generic story at best.