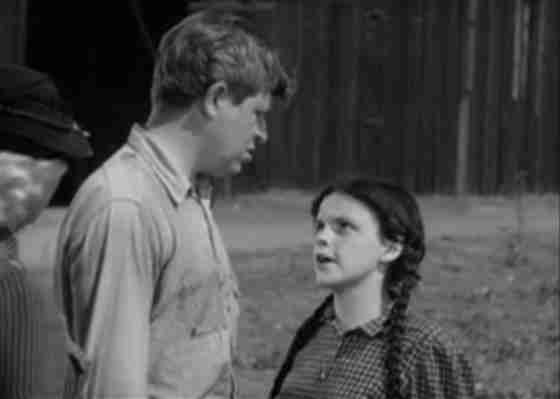 Long before the Waterboy, we had Amos Dodd, a simple man from Texas who could throw a watermelon farther than anyone else had ever seen? Does that translate into College Football? Why of course it does, and through a strange turn of events (boy do we say that a lot), he is recruited to play for small Texas State against the powerhouse of Yale, which in 1935 was actually true. Stuart Erwin, who played Amos Dodd, was nominated for a Best Supporting Actor Oscar for his performance.
The Bullet Points:
Movie Appeared:
Pigskin Parade (1935)
Actor:
Stuart Erwin
Role Portrayed:
Texas State University Quarterback
Why You Should Vote For Him:
If you go by what you saw on the field, this was the guy that led the team to a huge win over Yale (when beating Yale mattered).
Why You Should Not Vote For Him:
The Coach's daughter calling the winning play? Come one, man!