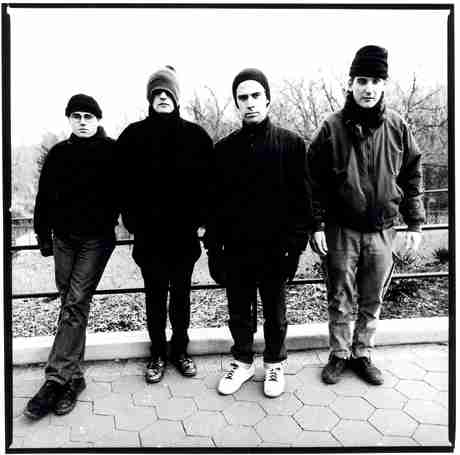 Although Fugazi is easily one of the most important Post Hardcore bands of note, they rarely promoted themselves. They were true DIY artists who were uncompromising with their craft regardless of whether they were in the studio, on stage, or in life in general. Their lyrics were cerebral and their music was a unique Punk sound with Funk and Reggae beats. Ironically, the very things that made them have such a rabid fan base are the very things that will likely keep them out of the Rock and Roll Hall of Fame. The sad thing is if any D.C. based Hardocre band should get a solid look from Cleveland it is Fugazi. Chances are, they won't
The Bullet Points:
Eligible Since:
2013
Country of Origin:
U.S.A. (Washington D.C.)
Why They Will Get In:
Punk in its variances always seems to have a legit Hall of Fame shot.
Why They Won't Get In:
There are a lot of casual music fans who have no idea who Fugazi is. Sometimes, this thinking penetrates the Rock Hall.
Nominated In:
Never
Essential Albums:
Repeater (1990)
Steady Diet of Nothing (1991)
In on the Kill Taker (1993)
Red Machine (1995)
Our Five Favorite Songs as Chosen by Each Member of the NIHOF Committee:
Turnover (From Repeater, 1990)
Shut the Door (From Repeater, 1990)
Cassavetes (From In on the Kill Taker, 1993)
Buddy (From In on the Kill Taker, 1993)
Bed for the Scraping (From Red Machine, 1995)
Should Fugazi be in the Hall of Fame?
Definitely put them in! - 0%
Maybe, but others deserve it first. - 0%
Probably not, but it wouldn't be the end of the world. - 0%