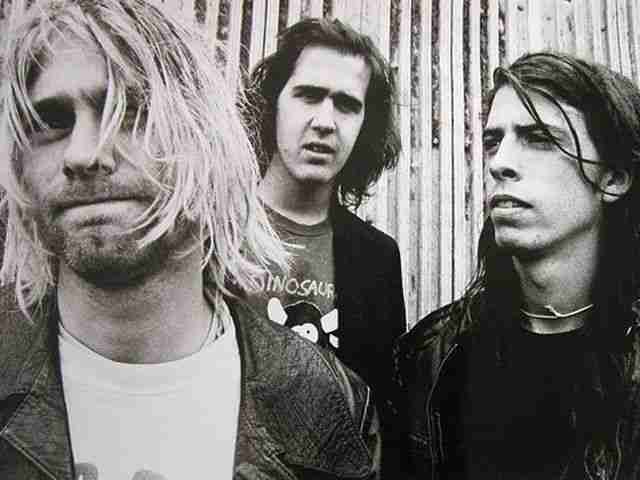 There are a million paragraphs that we could write about

Nirvana

, on top of the million that have already been written. Here is what we will say to keep this as simple as possible: Whether you loved Nirvana, or whether you though they were overrated, the fact is that this is the band that changed the musical landscape.
It does not matter whether or not you think they were the best band out of Seattle, or even the band that started grunge music in the first place. What is undeniable is that

this is the band

which broke through first and made millions of music fans question the music they were listening to. MTV changed, radio stations across the country changed, and hairspray became the thing of the past. The Alternative music explosion had arrived, and countless bands were signed to record deals because of what happened to Nirvana.
We could offer countless speculation as to what would have happened to Nirvana had lead singer

Kurt Cobain

not committed suicide. Would they have remained together and remained on top for decades in a way that U2 did? Would they have faded away and gone back to playing small venues and bars? Would they have broken up and gone their separate ways? Would the Foo Fighters ever come to fruition? We'll never know, but regardless of what would have happened, Nirvana would still wind up on the top of this list.
We do have to mention a very large caveat. The Rock and Roll Hall of Fame states that eligibility starts 25 years after the debut album. With that said, the Hall has shown infrequent patterns when singles have dropped prior to, thus changing the "eligibility clock". Nirvana's first album was released in 1989, though a single was released in 1988. We are going with the latter for our purposes of eligibility. We apologize if we are wrong, but we know that the first year that the Rock and Roll Hall of Fame considers Nirvana eligible, will be the year they are likely to get in.
The Bullet Points:
Eligible Since:
2013
Country of Origin:
U.S.A. (Aberdeen, WA)
Why They Will Get In:
Even their biggest critics can't deny their impact.
Why They Won't Get In:
There is zero reason to think that is a possibility.
Nominated In:
Never
Essential Albums:
Bleach (1989)
Nevermind (1991)
In Utero (1993)
MTV Unplugged in New York (1994)
Our Five Favorite Songs as Chosen by Each Member of the NIHOF Committee:
Smells Like Teen Spirit (From Nevermind, 1991)
Lithium (From Nevermind, 1991)
Rape Me (From In Utero, 1993)
All Apologies (From In Utero, 1993)
About a Girl (From MTV Unplugged in New York, 1994)
Should Nirvana be in the Hall of Fame?
Definitely put them in! - 50%
Maybe, but others deserve it first. - 31.3%
Probably not, but it wouldn't be the end of the world. - 12.5%