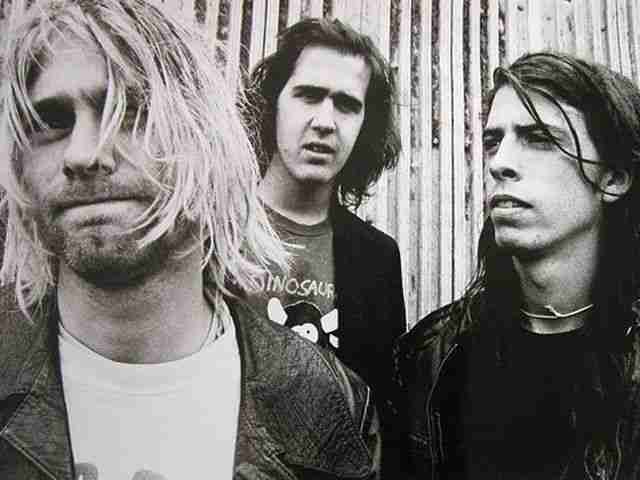 There are a million paragraphs that we could write about Nirvana, on top of the million that have already been written. Here is what we will say to keep this as simple as possible: Whether you loved Nirvana, or whether you though they were overrated, the fact is that this is the band that changed the musical landscape.
It does not matter whether or not you think they were the best band out of Seattle, or even the band that started grunge music in the first place. What is undeniable is that

this is the band,

which broke through first and made millions of music fans question the music they were listening to. MTV changed, radio stations across the country changed, and hairspray became the thing of the past. The Alternative music explosion had arrived, and countless bands were signed to record deals because of what happened to Nirvana.
We could offer countless speculation as to what would have happened to Nirvana had lead singer Kurt Cobain not committed suicide. Would they have remained together and remained on top for decades in a way that U2 did? Would they have faded away and gone back to playing small venues and bars? Would they have broken up and gone their separate ways? Would the Foo Fighters ever come to fruition? We'll never know.
Inducted in 2014, From Aberdeen, Washington, U.S.A.
Kurt Cobain (Lead Vocals, Guitar), Dave Grohl (Drums) & Krist Novoselic (Bass)
Should Nirvana be in the Hall of Fame?
Definitely put them in! - 50%
Maybe, but others deserve it first. - 31.3%
Probably not, but it wouldn't be the end of the world. - 12.5%