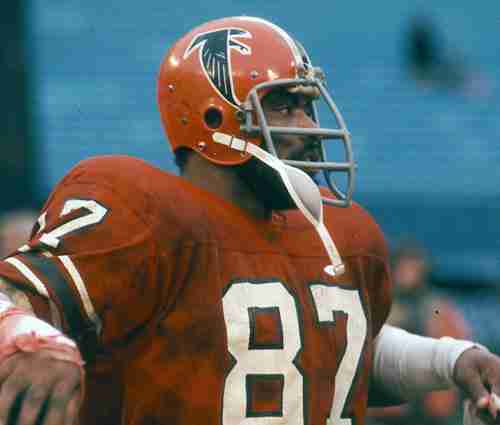 In the 1970's it was not the coolest thing to be an Atlanta Falcon. They were not very good and did not receive a lot of attention even in their own city. This might be why despite being on multiple Pro Bowl teams; Claude Humphrey did not always receive his due.
The Quarterback Sack was not a recognized as an official NFL statistic until 1982. Had it been, Claude Humphrey would have had 122 sacks on his stat sheet. He was a constant sack artist who excelled at the pass rush throughout his career. Despite playing for the lowly Falcons, he managed six Pro Bowl appearances and gained a lot of respect throughout the league.
Claude Humphrey was first eligible for the Football of Fame in 1987 but he did not reach the final ballot until 2005. He is only eligible as a senior candidate now, but one has to wonder what his chances would have been had be played for a contender in his prime.
The Bullet Points:
Country of Origin:
Memphis, Tennessee, U.S.A.
Eligible Since:
1987
Position:
Left Defensive End
Played for:
Atlanta Falcons
Philadelphia Eagles
College:
Tennessee State
Drafted:
1st Round, 3rd Overall in 1968
Major Accolades and Awards:
Defensive Rookie of the Year (1968)
Pro Bowl Selections (8) (1970, 1971, 1972, 1973, 1974 & 1977)
First Team All Pro Selection (2) (1972 & 1973)
Second Team All Pro Selection (3) (1969, 1970 & 1976)
Other Points of Note:
None
Notable All Time Rankings:
None
Years Nominated for the Hall of Fame:
Finalist: 2003, 2005 & 2006
Semi Finalist: 2004
Senior Finalist: 2009
Should Claude Humphrey be in the Hall of Fame?
Definitely put him in! - 60%
Maybe, but others deserve it first. - 10%
Probably not, but it wouldn't be the end of the world. - 20%