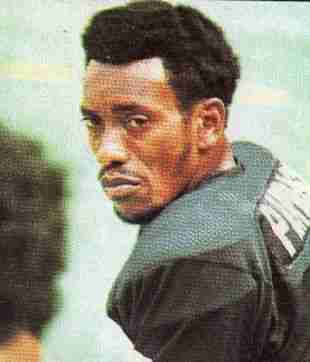 Generally if you are selected to eight Pro Bowls in a decade regardless of your position it stands to reason that you won't be forgotten. Somehow, Lemar Parrish managed to slip through the cracks of football consciousness as his legacy just doesn't seem as big as it should be.
You can't be selected to eight Pro Bowls in eleven years without being consistent. Parrish was certainly that, but while he was a top Cornerback, he was also a top Punt Returner for the first half of his career. Once he stopped returning punts, Parrish would actually have some of his best years at Cornerback as he landed his only First Team All Pro selection at the age of 32.
As freakishly consistent as Lemar Parrish was, he was never considered the best at his position. This is certainly one of those cases, where a year of dominance would have done wonders for his Hall of Fame cause.
The Bullet Points:
Country of Origin:
West Palm Beach, Florida, U.S.A.
Eligible Since:
1988
Position:
Left Cornerback
Played for:
Cincinnati Bengals
Washington Redskins
Buffalo Bills
College:
Lincoln
Drafted:
7th Round, 163rd Overall in 1970
Major Accolades and Awards:
Pro Bowl Selections (8) (1970, 1971, 1974, 1975, 1976, 1977, 1979 & 1980)
First Team All Pro Selection (1) (1979)
Second Team All Pro Selection (1) (1980)
Other Points of Note:
Top Ten Finishes: Interceptions (3) (1971, 1979 & 1980)
Notable All Time Rankings:
43. Interceptions: 47
51. Interception Return Yards: 688
Years Nominated for the Hall of Fame:
Never
Should Lemar Parrish be in the Hall of Fame?
Definitely put him in! - 22.2%
Maybe, but others deserve it first. - 33.3%
Probably not, but it wouldn't be the end of the world. - 33.3%