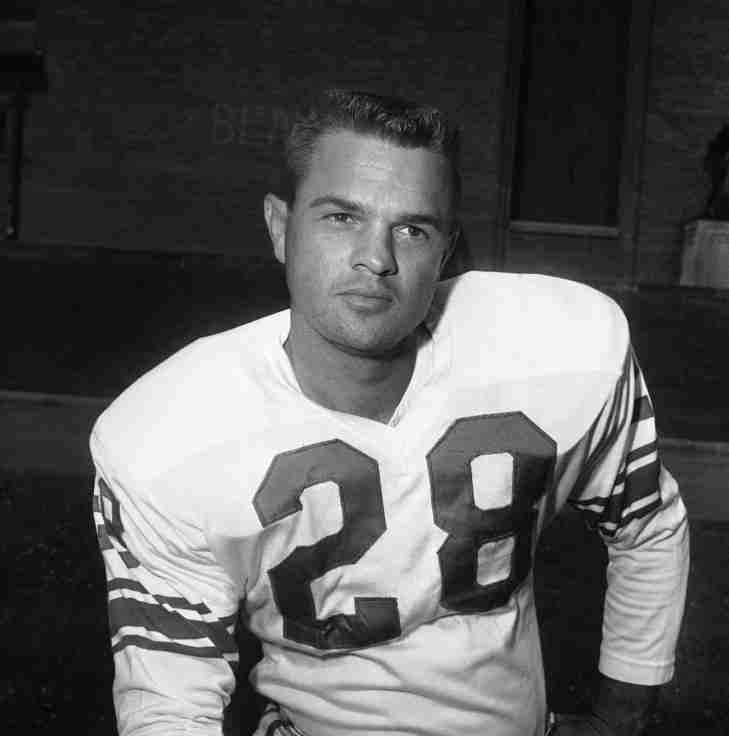 It was reported last night that Pro Football Hall of Famer Yale Lary died at the age of 86.

A star at Texas A&M, Lary was drafted in the third round by the Detroit Lions, the team he would play his entire NFL career with. Lary played eleven seasons in Motown, though he would miss two seasons serving his country.

Named to the Pro Bowl nine times, Lary would also be named a First Team All Pro three times. Lary would record 50 Interceptions with 787 Return Yards with two of them going back for Touchdowns. The star Defensive Back would also serve as the team's Punter. He would hoof 503 Punts and would lead the NFL three times in Yards per Punt.

Lary would be inducted into the Pro Football Hall of Fame in 1979.

We here at Notinhalloffame.com offer our condolences to the friends and family of Yale Lary at this time.