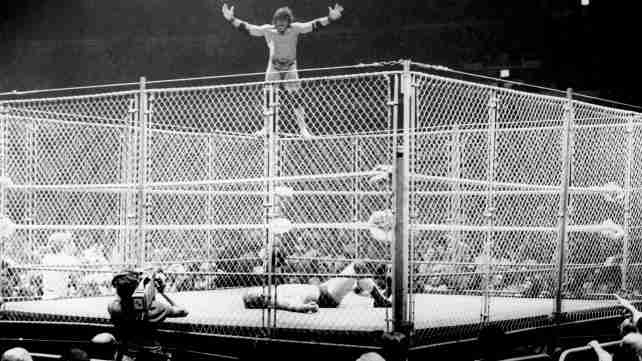 In the then named World Wrestling Federation, "Hulkamania" was roughly forty-five days from appearing. Hulk Hogan's role as "Thunderlips" in Rocky III had given the large muscled grappler a star profile however he was then under contract to the Minnesota based, American Wrestling Association. Hogan was on his way to becoming a major International star, but he was not yet one in October, 1983.
Wrestling fans are well aware that the "Hulkster" would become a near mythical figure in wrestling, but The WWF at that time was not led by any such icon. Instead its face was Bob Backlund, a former amateur wrestling champion, known for his squeaky clean image and scientific wrestling style. Backlund was the WWF World Heavyweight Champion and had been enjoying his fifth year with the belt and had put on wrestling clinics throughout the Northeastern United States dispatching all the challengers placed against him. Many of these matches took place in the fabled Madison Square Garden, located in the heart of New York City and considered by most athletes and performers to be the ultimate venue to display their craft.
Backlund was not always in the main event of WWF promoted cards in New York City. In fact, there was a slow brewing sentiment among fans that were tiring of a champion that many deemed too bland. Many wrestling fans started looking elsewhere for a hero, and they found one in an exciting star that possessed a high flying wrestling style laid a blueprint that other aerial based looked to emulate in the years that followed. That star was the aptly named, "Superfly".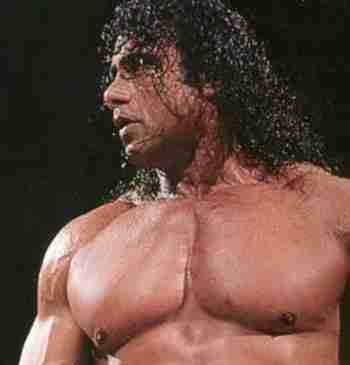 Jimmy "Superfly" Snuka was from the Fiji Islands and though there had been other Polynesian wrestlers, Snuka looked and wrestled differently than his geographic peers. The WWF had employed Sika and Afa, two Samoan wrestlers who would go on to win the World Tag Team Championship three times and the decade before would see "High Chief" Peter Maivia become an upper card fixture. However, these wrestlers (while all three WWE Hall of Famers) were brawlers who played up their island roots playing up their perceived uncivilized savagery. While all were physically strong specimens, they had body shapes that were thick and undefined. Snuka may have wrested barefoot like the other Polynesians and often played up his "jungle" roots, but he also possessed vast differences from these wrestlers that competed for the WWF before him.
Snuka had a physique that looked like it was chiseled from granite. He utilized his natural athleticism and embraced maneuvers that originated from the top rope. His finisher was the "Superfly Splash"; named for his dive on top off a body of a prone opponent. It was a beautiful maneuver whereby Snuka would captivate an audience with a move that was both beautiful and brutal. It may very well be the move that turned him from a vicious heel, to a popular 'babyface' wrestler to a legend.
Entering the World Wrestling Federation under the managerial services of Captain Lou Albano, it was clear within a relatively short period of time that he was meant to be cheered. An angle was created whereby Albano was revealed to have cheated Snuka out of money and he entered into a feud with the Intercontinental Champion, "The Magnificent" Muraco, who was also managed by Captain Lou. After months of battling across the American Northeast, it was announced that Muraco would defend his title against the Fijian in a Steel Cage Match; which was the stipulation that usually ended wrestling feuds in that era. Fans packed the Garden to see this contest in particular and not to see Backlund who was defending his World Title that night against the Masked Superstar.
Although the Snuka/Muraco has become a part of wrestling folklore, it was not the actions that occurred between the bells that became legendary. After the match, Jimmy Snuka attacked Muraco and performed the Superfly leap on top of the fifteen foot high steel cage. The Madison Square Garden crowd erupted in unison and many of those fans would go home replaying that moment endlessly in their head. A young Mick Foley was in that crowd and claimed that was the moment that inspired to pursue his wrestling dreams. Foley would later reenact that moment in a home movie that would later be shown on Monday Night Raw. Future WWE wrestlers Tommy Dreamer and Bubba Ray Dudley were also in attendance that evening and made similar claims on the importance of that moment.
Speaking with Jimmy Snuka he gives a knowing chuckle when asked about that epic moment. He has heard people like me ask him about nearly every day for decades and you can tell that he doesn't tire of talking about it.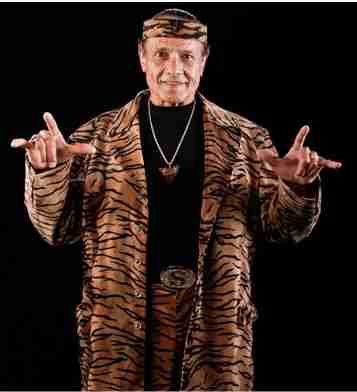 "I love the fans, I love the people." Snuka beams with joy. Wrestlers often talk about their connection with the fans, but I have never heard anyone who seemed to love his fans as much as the "Superfly" does.
The remarkable thing about epic moments in professional wrestling is that it does not matter who wins and who loses. Everyone who saw that leap off of the cage to Muraco has that moment burned in their mind; although they may not remember that Snuka lost the match. Granted, the twenty thousand fans who packed the Garden were cheering loudly for their hero hoping that he would wrest the Intercontinental Championship away from the hated Muraco, however none of them left unhappy because of that spectacular move they witnessed. Snuka lost the match that evening but cemented his legend forever. Only in wrestling can that happen.
Another fascinating aspect of that moment is that this was not the first time that Snuka attempted that leap off of a steel cage in New York City's hallowed grounds. The year before, as a vicious bad guy he challenged Bob Backlund in the steel confines and attempted the same move mid-match. On that occasion, he missed as Backlund rolled out of the way. It was actually more dangerous without someone breaking his fall, but it did not have the same resonance that it would have a year after.
"I had done that move (off of the cage) in Washington too and other territories" Snuka recalled. "But it was the Garden, brother, everything is different in the Garden".
The Superfly would remain a top draw for years to come in the WWF, again having another epic moment this time with "Rowdy" Roddy Piper who would ferociously hit him over the head with a coconut on the famed "Piper's Pit" segment. Fans flocked to see these matches against Piper, but in reality it could have been against anybody. They wanted to see another larger-than-life moment that only Snuka could deliver.
In a major way, Jimmy was the antithesis of the wrestlers in his era. Televised programs would feature loud interviews where "Wrestler X would talk about how he would beat "Wrestler Y". Basically, they would talk people into the arena. Snuka didn't do any of that. Whether wrestling as a good guy or a bad guy, the Superfly barely spoke and when he did it was often inaudible. Regardless of the era, the idea of relatively silent wrestler becoming a major draw was always an uphill climb, but Snuka's aerial ability was so unique for his time that fans wanted to pay to see him perform; which is the ultimate goal of any professional wrestler.
Nearly three decades later and that moment in New York City appears that it will live forever in sports entertainment. World Wrestling Entertainment constantly makes reference to it on DVDs, magazines and their On Demand Cable TV service. Although the move has been duplicated countless times since, and other wrestlers have (pardon the pun) taken aerial maneuvers to new heights, Snuka's moment continues to hold up. Logic would say that this shouldn't be possible as some of Superfly's imitators dove higher and did so in front of a larger televised audience. However many high flying moves in today's wrestling world is not done with purpose. When Snuka dove on Muraco it was the culmination after of months of frustration and revenge after a fluke defeat. It was not just done for the sake of doing it, and it was not just memorable because it was one of the first: It meant something because the story the two wrestlers told MADE it matter.
At the age of 69, Jimmy Snuka still loves the wrestling business. He still wrestles, and though he may not fly as high as he used to, he still wants to give everything to the fans that he loves so dear. In January of this year, Snuka endured ankle replacement surgery which was needed after years of in ring abuse. The organization, Wrestler's Rescue is assisting Snuka with living expenses to help offset his inability to perform in the ring. If you if you want to help Jimmy or any of your favorite wrestlers please click on:
http://wrestlersrescue.org/