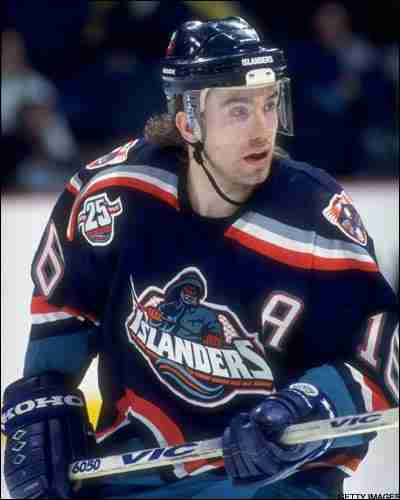 It may seem like a long time ago, but Ziggy Palffy was a point per game player in the National Hockey League. Palffy was a natural sniper and may go down as one of the best Slovakian players of all time. Shoulder problems reduced his effectiveness, and he returned back to his native country to play there. Palffy is an unlikely candidate for the Hall of Fame, but he should not be forgotten as quickly as he has been.
The Bullet Points:
Country of Origin:
Skalica, Czechoslovakia
Eligible In:
TBD
Position:
Right Wing
Played for:
Pittsburgh Penguins
Los Angeles Kings
New York Islanders
Team Czechoslovakia (1991) Canada Cup
Team Slovakia (1994 & 2010 Olympics) (1996 & 2004 World Cup)
Major Accolades and Awards:
NHL All Star (3) (1998, 2001 & 2002)
Should they be in the Hall of Fame?
Definitely put them in! - 0%
Maybe, but others deserve it first. - 0%
Probably not, but it wouldn't be the end of the world. - 0%