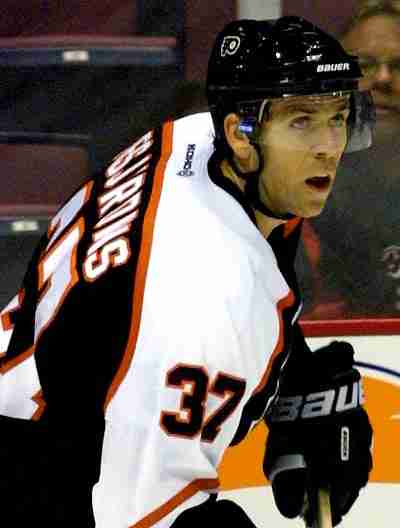 A solid two way defenseman, Eric Desjardins was one of the better players behind the blue line during the 1990's. Desjardins could help stop the puck as well as help put it in the net. He won a Stanley Cup with the Habs in 1993 and upon being traded to Philadelphia he was even more productive. He was easily their best defenseman and was good enough to represented Canada on three World Class National teams. Desjardins was a star, and with 575 career points he could receive a look, but chances are that will be all he will receive.
The Bullet Points:
Country of Origin:
Rouyn, Quebec, Canada
Eligible Since:
2009
Position:
Defense
Played for:
Montreal Canadians
Philadelphia Flyers
Team Canada (1991 Canada Cup, 1996 World Cup, 1998 Olympics)
Major Accolades and Awards:
NHL All Star (1992, 1996 & 2000)
Stanley Cup Ring (1993) Montreal Canadians
Should they be in the Hall of Fame?
Definitely put them in! - 40%
Maybe, but others deserve it first. - 0%
Probably not, but it wouldn't be the end of the world. - 40%