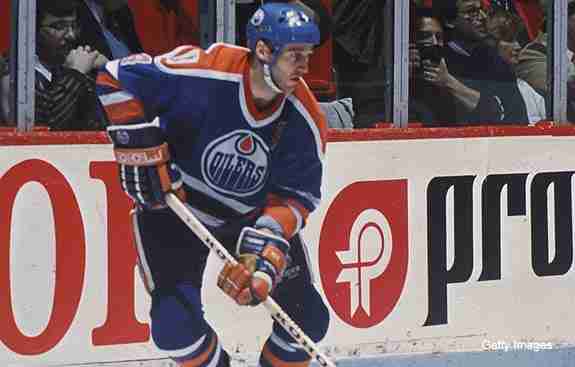 Though it appears that all of the key members of the 1980's Oilers dynasty are in the Hall, there is a very strong case that one still remains. Kevin Lowe was a steady two way defenseman who was with the Oilers for the duration of Edmonton's stellar run. He was overshadowed by his offensive juggernauts, but as he watched them slowly depart Alberta, he remained steadying the blue line and becoming more important with each Cup run. Lowe provided the same leadership (and was under similar shadows) when he was part of the Rangers Cup win in 1994. A seven time All Star and six time Stanley Cup winner, Kevin Lowe was not just along for the ride; he helped steer the bus. If any one left of those great Edmonton teams gets in, our bet is on Kevin Lowe.
The Bullet Points:
Country of Origin:
Lachute, Quebec, Canada
Eligible Since:
2001
Position:
Defense
Played for:
Edmonton Oilers
New York Rangers
Team Canada (1984 Canada Cup)
Major Accolades and Awards:
King Clancy Trophy (1990)
NHL All Star (1984, 1985, 1986, 1988, 1989, 1990 & 1993)
Stanley Cup Ring (1984, 1985, 1987, 1988 & 1990) Edmonton Oilers (1994) New York Rangers
Should Kevin Lowe be in the Hall of Fame?
Definitely put him in! - 42.9%
Maybe, but others deserve it first. - 0%
Probably not, but it wouldn't be the end of the world. - 14.3%