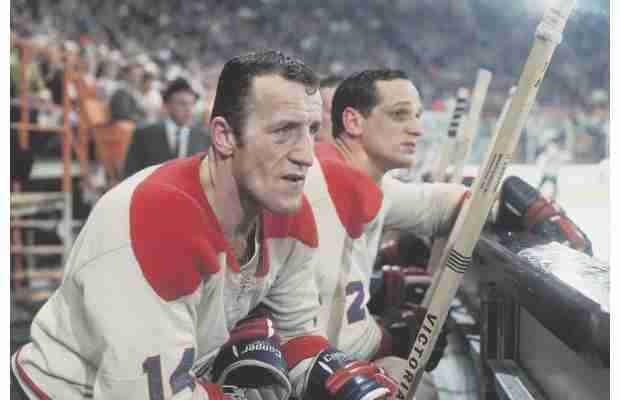 Claude Provost is the answer to a few unwanted trivia questions. He currently is the man who has his name etched on the Stanley Cup Trophy the most times without being in the Hockey Hall of Fame. He also has the most All Star appearances of any non Hall of Fame Member. It could be because Claude Provost was primarily a checker (though about as good as they came) and maybe because he was on a star studded Montreal Canadians dynasty that he got forgotten by the Hall. Though he was on those amazing Habs teams, Provost was a key part of that success and earned all of his names on Lord Stanley's Mug; all nine of them.
The Bullet Points:
Country of Origin:
Montreal, Quebec, Canada
Eligible Since:
1973
Position:
Right Wing
Played for:
Montreal Canadians
Major Accolades and Awards:
Bill Masterton Trophy (1968)
NHL All Star (1956, 1957, 1958, 1959, 1960, 1961, 1962, 1963, 1964, 1965 & 1967)
Stanley Cup Ring (1956, 1957, 1958, 1959, 1960, 1965, 1966, 1968 & 1969) Montreal Canadians
Should Claude Provost be in the Hall of Fame?
Definitely put him in! - 33.3%
Maybe, but others deserve it first. - 50%
Probably not, but it wouldn't be the end of the world. - 16.7%