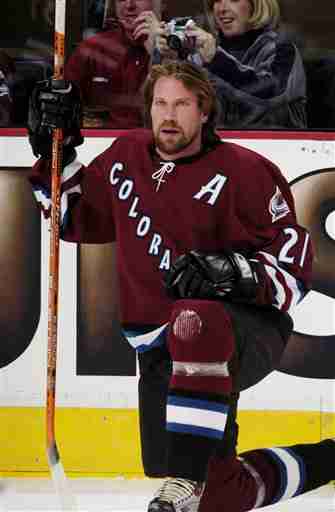 Normally we would not expect a sub 1,000 NHL career point forward to be a strong contender for the Hockey Hall of Fame, but with Peter Forsberg we think it could easily happen. Forsberg's 885 points was done in only 705 games, giving him a 1.25 Points per Game average. He was a complete player who not only knew how to put the puck in the net, but had solid defensive skills and was considered by many to be the ultimate teammate. Forsberg's career saw varying stints on the injured list and with Modo, an elite club team in his native Sweden, which of course kept his career tally relatively low by Hall of Fame standards. Yet with the hardware that Forsberg collected, a Hart, a Calder, an Art Ross and two Stanley Cup Rings, can Forsberg really be ignored? We don't think that he should be.



The Bullet Points:
Country of Origin:
Ornskoldsvik, Sweden

Eligible Since:
2014

Position:
Center

Played for:
Quebec Nordiques
Colorado Avalanche
Philadelphia Flyers
Nashville Predators
Team Sweden (1994, 1998, 2006 & 2010 Olympics) (1996 & 2004 World Cup)

Major Accolades and Awards:
Hart Trophy (1) (2003)
Art Ross Trophy (1) (2003)
Calder Trophy (1995)
NHL All Star (5) (1996, 1998, 1999, 2001 & 2003)
Stanley Cup Rings (1996 & 2001) Colorado Avalanche
Olympic Gold Medals (1994 & 2006) Sweden
Should they be in the Hall of Fame?
Definitely put them in! - 100%
Maybe, but others deserve it first. - 0%
Probably not, but it wouldn't be the end of the world. - 0%