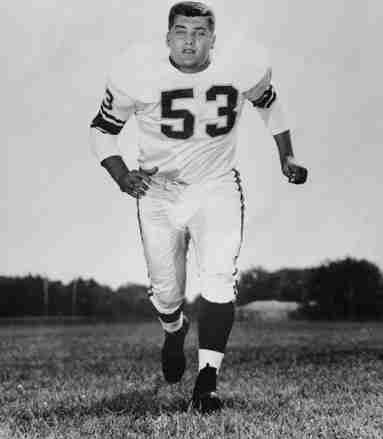 Many players who go undrafted may just be happy to make the NFL for a cup of coffee. Mick Tingelhoff was not selected in the 1962 draft, but he made the Minnesota Vikings as their starting Center and remained there for 240 consecutive games.
To be able to play in that many games, you not only have to remain healthy, you have to be productive. In the 60's, Tingelhoff was selected to six consecutive Pro Bowls, while also being named a First Team All Pro in five of those years. He lost a step in the 70's, but was still a productive player who was a leader on four Minnesota Vikings teams that reached the Super Bowl.
Mick Tingelhoff did not just last a long time, but was a star for a good part of it. He number was retired by the Vikings and he was placed in their Ring of Honor. Whether he gets into Canton is anyone's guess.
The Bullet Points:
Country of Origin:
Lexington, Nebraska, U.S.A.
Eligible Since:
1984
Position:
Center
Played for:
Minnesota Vikings
College:
Nebraska
Drafted:
Undrafted in 1962
Major Accolades and Awards:
Pro Bowl Selections (6) (1964, 1965, 1966, 1967, 1968 & 1969)
First Team All Pro Selections (5) (1964, 1965, 1966, 1968 & 1969)
Second Team All Pro Selections (1) (1967)
Other Points of Note:
None
Notable All Time Rankings:
None
Years Nominated for the Hall of Fame:
Never
Should Mick Tingelhoff be in the Hall of Fame?
Definitely put him in! - 45.5%
Maybe, but others deserve it first. - 36.4%
Probably not, but it wouldn't be the end of the world. - 9.1%