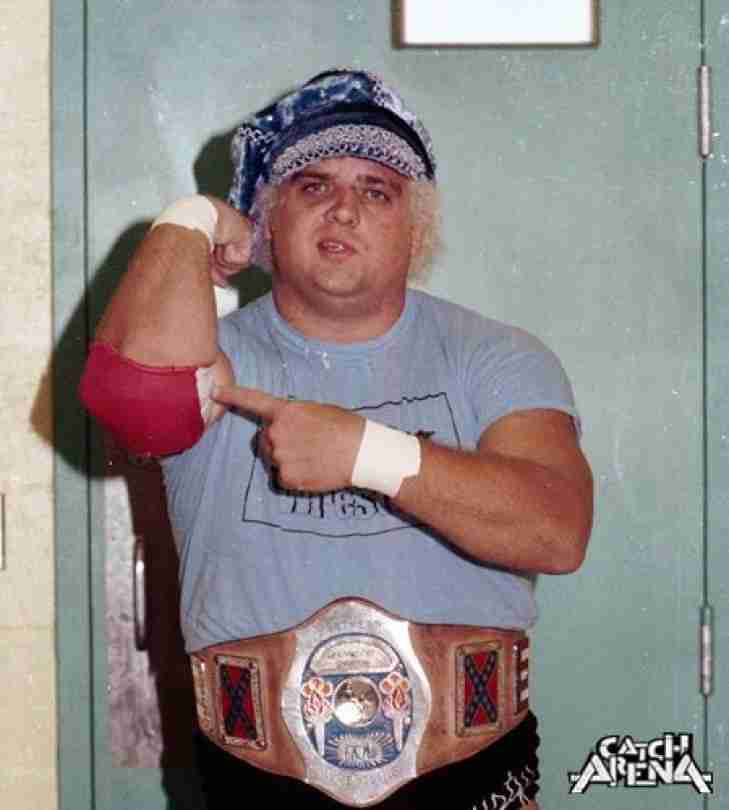 It is a sad day in the world of professional wrestling as it was announced by the WWE that Hall of Famer and former multi time NWA World Heavyweight Champion, "The American Dream" Dusty Rhodes, passed away today at the age of 69. Rhodes was still employed with the WWE at the time of his passing assisting with the younger talents in the developmental system and he had made multiple appearances on Monday Night Raw over the past few years.
Rhodes first gained prominence as one half of the Texas Outlaws with Dick Murdoch, where they would become one of the world's top tag teams. After striking out on his own, he would become a major star in Florida and would eventually be a three time champion in the National Wrestling Alliance with notable feuds against Harley Race and Ric Flair. In the late 80's, Rhodes would have his last major run in wrestling with the WWF, peaking with a mixed tag team win over Randy Savage at Wrestlemania VI.
"The American Dream" still worked in wrestling for WCW and the WWE in booking and administrative capacities and two of his sons, Cody and Dustin would become champions themselves.
We here at Notinhalloffame.com would like to offer our condolences to the friends and family of Dusty Rhodes.