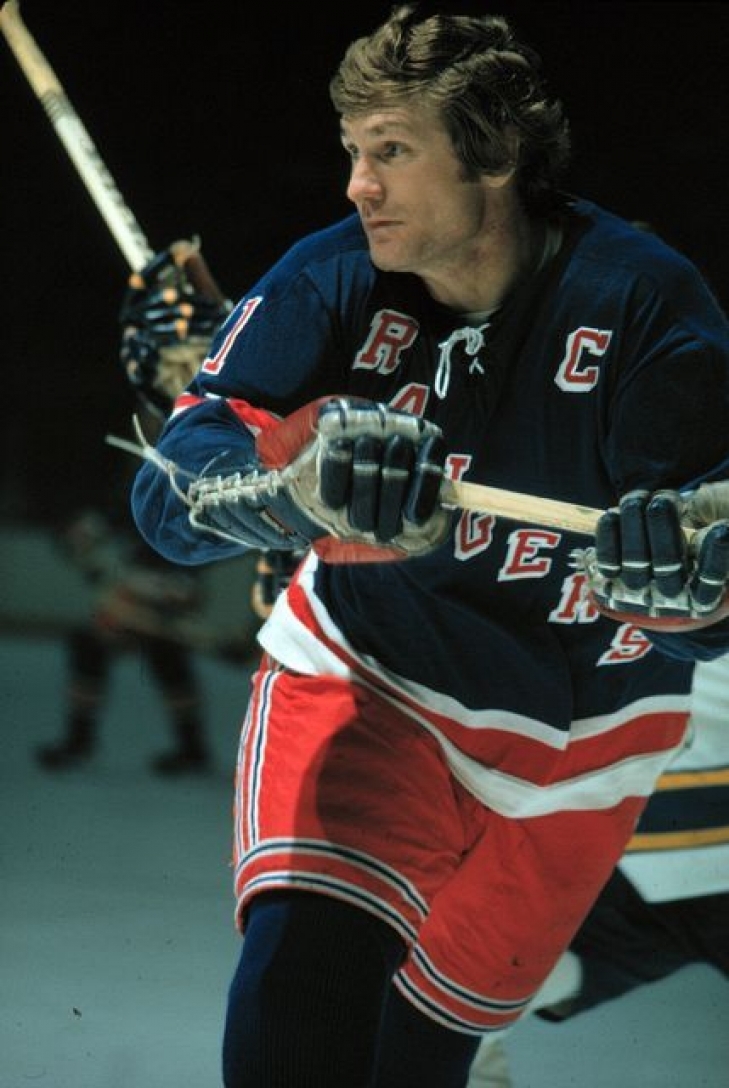 As most of the regular visitors to Notinhalloffame.com are aware we are (very) slowly putting together our top 50 players of every franchise in the "Big 4" of North American sports. After that is completed we will take a look at how each organization honors their past players and executives.
As such, it is important to us that the New York Rangers retired the number 11 yesterday of Vic Hadfield in a pre-game ceremony.
Hadfield was a member of the Rangers' famed "Goal A Game" Line that also consisted of Jean Ratelle and Rod Gilbert, both of who already had their number retired so this is a reunion of sorts.
As a member of the New York Rangers, Hadfield played 13 seasons where he scored 262 Goals and 310 Assists. He was also the captain of the team from 1971 to 1974.
This marks the tenth time that New York has retired a number. Hadfield joins Mark Messier, who also had the #11 retired. This has happened before as the #9 was retired for both Adam Graves and Andy Bathgate. The other retried numbers are Ed Giacomin #1, Brian Leetch #2, Harry Howell #3, Rod Gilbert #7, Jean Ratelle #19 and Mike Richter #35.
We here at Notinhalloffame.com would like to congratulate Vic Hadfield for earning this prestigious honor.