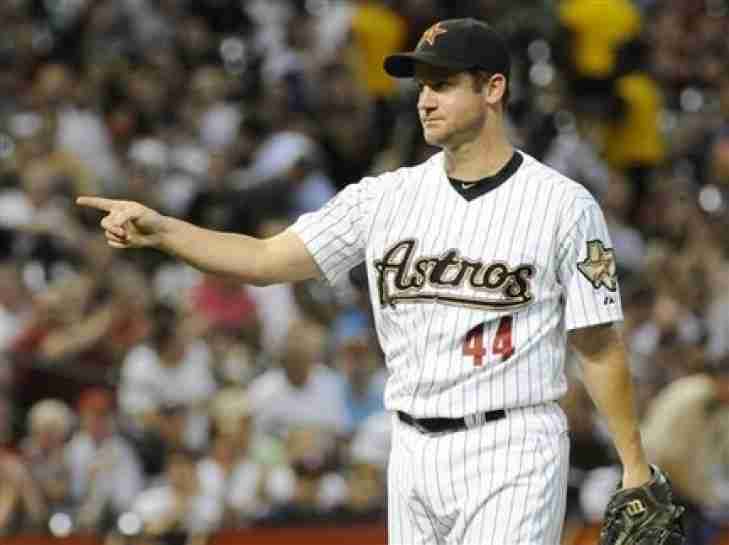 Roy Oswalt made an instant splash as a rookie in 2001. That year he finished second in Rookie of the Year voting, was fifth in Cy Young voting, and his 14-3 record and sub 3.00 ERA was a real head-turner. In the year that followed he won 19 Games, and was fourth in the Cy Young tally. It was all a precursor of what would come

From 2004 to 2007, Roy Oswalt was regarded as one of the elite pitchers in Baseball. Over that time, he was an All Star each year and has a Wins Title, a bWAR for Pitchers title and won the 2005 NLCS MVP award though the Astros were unable to win the World Series that year. Oswalt may have never won the Cy Young, but he finished in the top five in voting six times, a very impressive accomplishment for the man who was the best pitcher in Houston Astros history.

Oswalt played with the Astros until 2010 when he was traded to the Philadelphia Phillies. He won 143 Games in an Astros uniform.