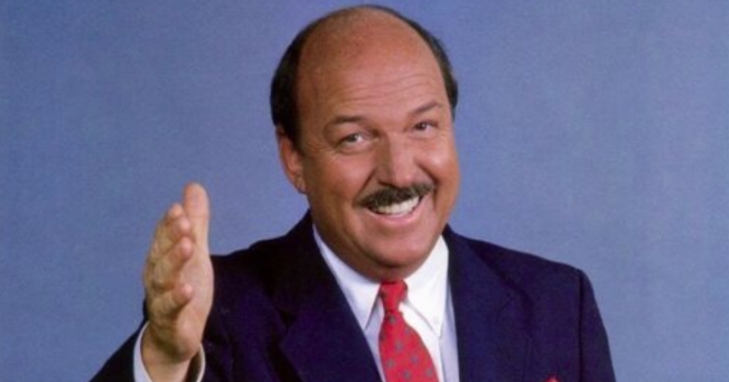 It is a sad day for wrestling fans as it was announced that former interviewer, "Mean" Gene Okerlund died today at the age of 76. It is unknown at this time how he passed.
From Nebraska, Okerlund moved to Minneapolis where his outstanding voice made him a natural to become a disc jockey. In 1970, he would be hired by Verne Gagne's American Wrestling Association where for over a dozen years he served as a backstage interviewer and occasional ring announcer. As part of Vince McMahon's national expansion, Okerlund was poached and he would join the World Wrestling Federation at the start of 1984 and again he would take on the role of backstage interviewer. He would also commentate and ring announce and arguably throughout his run in the organization he was on television as much as anybody.
Okerlund was well liked by fans and his highlights in the WWF included singing the National Anthem at Wrestlemania I, teaming with Hulk Hogan in a match against George Steele and Mr. Fuji (Okerlund would get the fall) and was well liked by the wrestlers.
He would sign with WCW and continue to be an interviewer but would also work the WCW Hotline, which was a big money maker for the company.
Okerlund would make sporadic appearances with the WWE following the closure of WCW and he would be inducted into the WWE Hall of Fame in 2006 by Hulk Hogan. He made his last appearance on the 25thAnniversary show in January when he interviewed A.J. Styles.
We here at Notinhalloffame.com would like to extend our condolences to the family, friends and fans of "Mean" Gene Okerlund at this time.