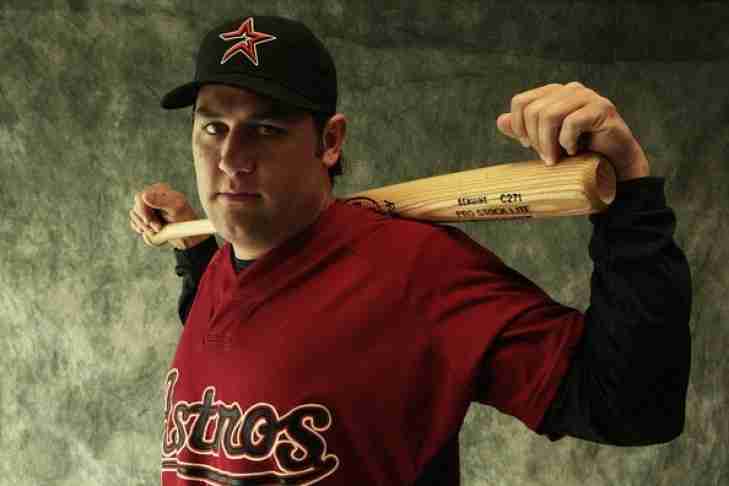 The third member of the famed Houston Astros "Killer B's", Lance Berkman had a decade of success in the state of Texas where he would finish five times in the Top Ten in National League Most Valuable Player voting. 
Berkman debuted in 1999, and he went to his first All-Star Game in 2001, where he was entrenched as Houston's third star behind Jeff Bagwell and Craig Biggio.  He had five 30 plus Home Run Seasons, and another five where he had over 100 RBIs as an Astro.  He hit for average, with four years going over .300, and had a Slash Line of .296/.410/.549 with the team.
His time with Houston ended when the fading Astros dealt him to the New Year Yankees, and he signed that off-season with the St. Louis Cardinals, and would win the World Series there in 2011.
Berkman would sign a one-day contract in 2013, so that he could retire as an Astro.  With Houston, he collected 1,648 Hits, with 326 Home Runs, and 1,090 RBIs.