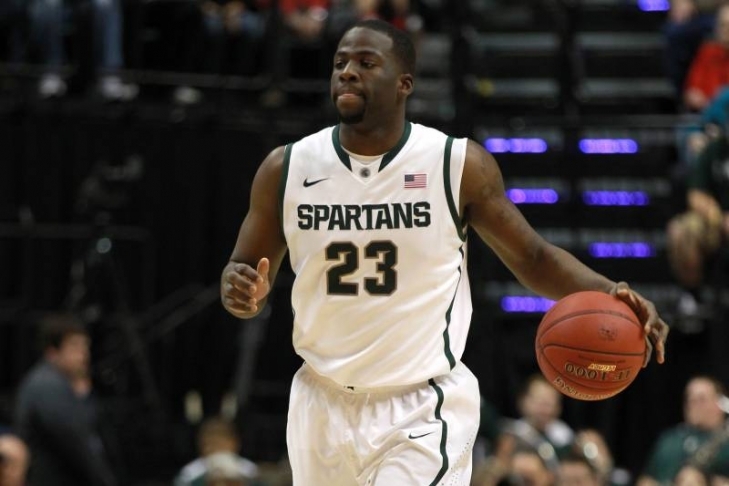 Regular visitors of Notinhalloffame.com know that we are slowly working on the top 50 of every major team in the NHL, NBA, NFL and MLB. Once that is done, we intend to look at how each team honor their past players and executive. Eventually, we will look at the major U.S. colleges. As such, it is news to us that the Michigan State will be retiring the number 23 of former player, Draymond Green.
Green grew up in Saginaw, Michigan, and stayed close to home when he joined the Spartans in 2008, the team he would play collegiately for four full seasons. Green would improve annually and as a senior, his accomplishments put him on the national map. In the 2012 NCAA Tournament, he became third player following Oscar Robertson and Magic Johnson to post a triple-double in the tourney. While Michigan State did not win the NCAA, they did win the Big Ten League and Big Ten Tournament Championship, with Green as their leader.
Individually speaking, that year he would win the Big Ten Player of the Year, NABC National Player of the Year and was a Consensus First Team All-American.
Green would be drafted by the Golden State Warriors 35thOverall and to date would win three NBA Championships, is a three-time All-Star and is a former Defensive Player of the Year.
This will happen on December 3, against their home game against Duke.
We here at Notinhalloffame.com would like to congratulate Draymond Green for earning this honor.