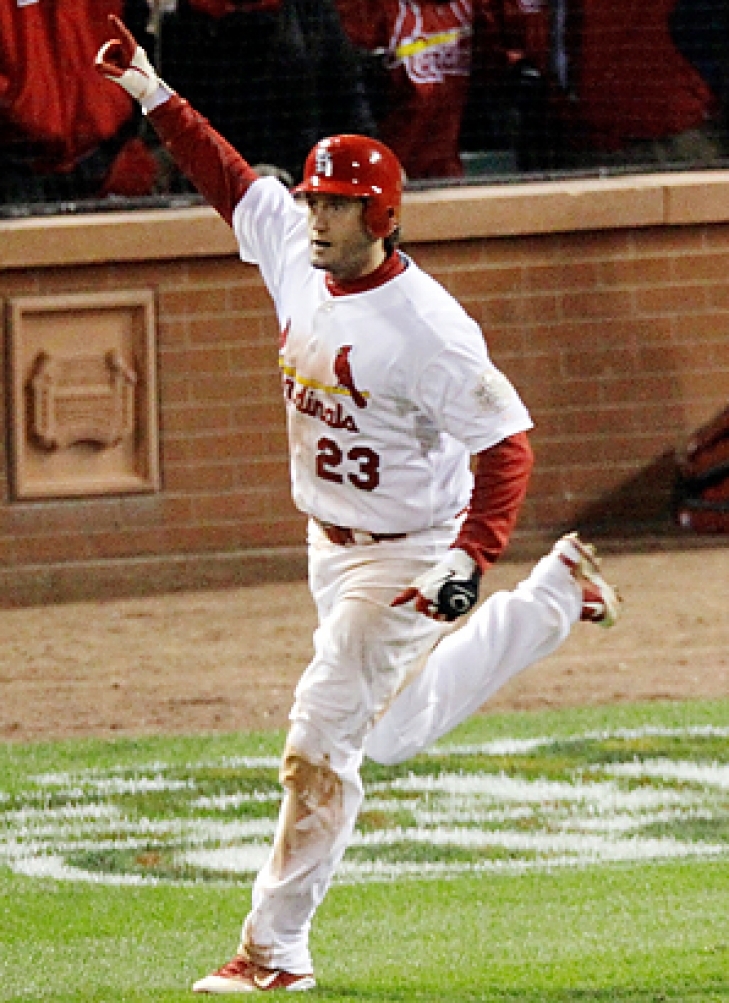 Days after Brian McCann announced his retirement from Major League Baseball, we have another former World Series Champion who has announced that he is hanging up the cleats.
David Freese announced on Twitter today that he will be retiring from Baseball after an 11-year career.
Freese was drafted by the San Diego Padres in 2006 and was traded to the St. Louis Cardinals, the team he would debut for in 2008. The Third Basemen will always be remembered for his 2011 post-season, where he won the NLCS and the World Series MVP and collected a record 21 RBIs. He would make the All-Star team the following season.
He would be traded to the Los Angeles Angels of Anaheim after the 2013 season and would later sign with the Pittsburgh Pirates as a Free Agent in 2016. Freese was traded to the Los Angeles Dodgers before 2018 and he appeared in their playoff run this year.
He retires with 1,041 Hits, 113 Home Runs and a Slash Line of .277/.351/.427. He is 36 years old.
Freese likely will not be chosen for the Baseball Hall of Fame, but he will be eligible in 2025. Anyone, who won the World Series MVP is someone who we want to see on the ballot.
We here at Notinhalloffame.com would like to thank David Freese for all his excellent career and we wish him the best in his post-playing career.