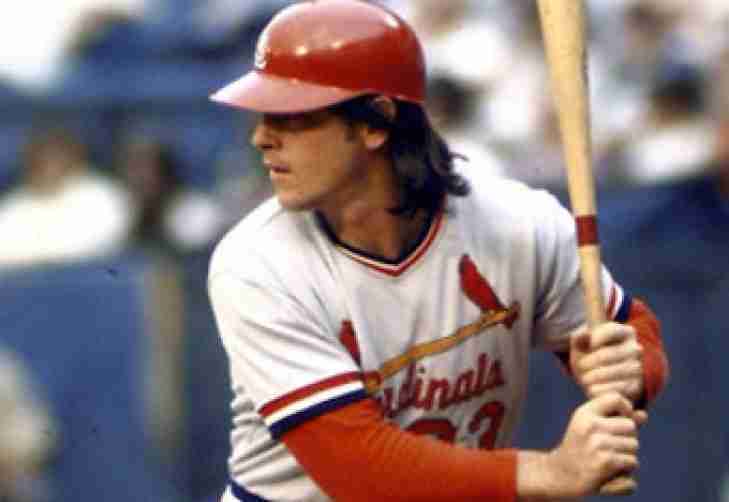 We here at Notinhalloffame.com have been very open about our admiration for the St. Louis Cardinals Hall of Fame, which has not been in existence for long. In a brief amount of time, the Cardinals have embraced their history and have made their HOF an envy of most of the Baseball teams in MLB.
As such it is with great delight that we speak of the Redbirds official inauguration of their latest Hall of Fame Class.
In our eyes, the headliner of this year's class is Catcher,
Ted Simmons
, who spent thirteen years with them and made six All Star Teams while there. Simmons would belt 1,704 Hits, with 172 Home Runs, a .298/.366/.459 Slash Line and a bWAR of 44.8 as a Cardinal.
Simmons is joined by Curt Flood, the man who challenged the reserve clause and ushered in Free Agency in Major League Baseball. While Flood did not profit from what he accomplished, as a Cardinal he would lead the National League in Hits in 1964, was a seven time Gold Glove recipient and was a three time All Star. He would smack 1,853 Hits with a 42.2 bWAR in St. Louis.
Bob Forsch was also inducted. Forsch spent fifteen seasons in St. Louis where the hurler posted a 163 and 127 record with 1,079 Strikeouts and a bWAR of 21.5. Forsch was also a two time Silver Slugger winner.
This group is joined by George Kissell, a long time executive within the Cardinals organization.
We here at Notinhalloffame.com congratulate the Cardinals and this group of inductees to what is becoming a very prestigious Hall of Fame.