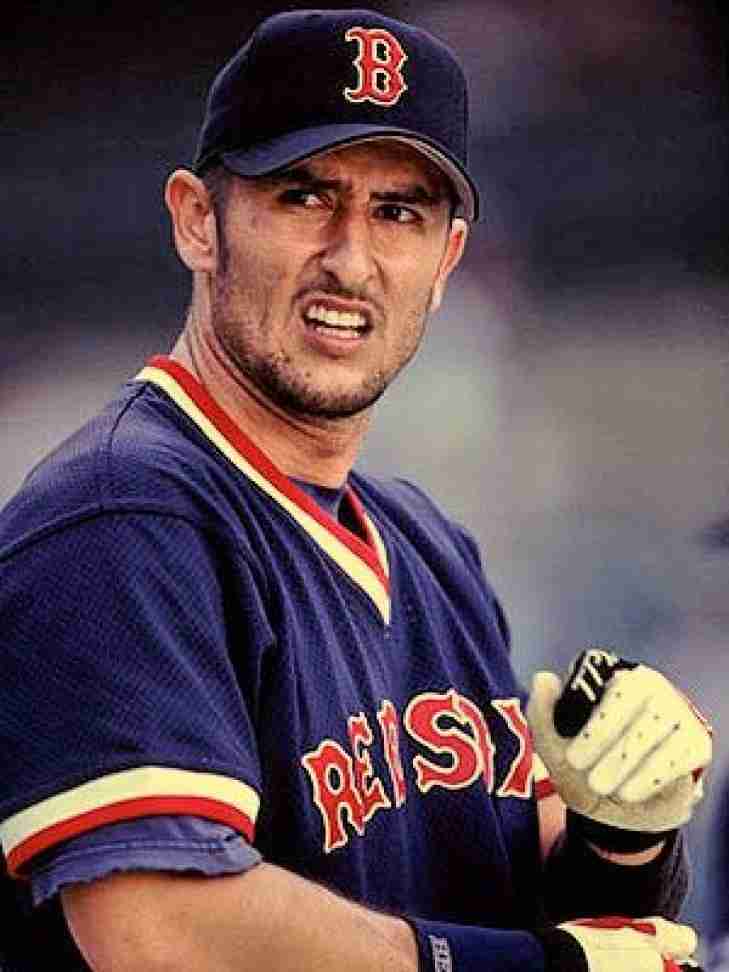 Last year, we did our first ever debate on Notinhalloffame.com where we tackled the Hall of Fame merit of twenty-four men who are on the Hall of Fame ballot, in what was in our opinion the most loaded ballot in our lifetime.
Since it was so much fun last time, we thought we would do it again!
One thing that has not changed is the number. We will again debate twenty-four men who are on the ballot.
What has changed are the ones debating. Last year I had the pleasure of having DDT, the curator of DDT's Pop Flies blog and D.K. of the Phillies Archivist blog. This year, Spheniscus, who has participated in past Rock and Roll discussions, will be joining me.
Chairman
: Nomah! Last year I incorrectly predicted Nomar Garciaparra as a one and done candidate, though I wasn't really off by much. The shortstop squeaked by with 5.5% of the vote and when that happened I was trying to figure out why as his accumulative metrics don't put him there.
I forgot one thing. Just how much of a rock star Mr. Mia Hamm was.
This was the guy whose jersey Jimmy Fallon wore in those Saturday Night Live skits. This was the guy who women swooned for and did so without pissing off their men. This is the guy who lost the "r" at the end of his last name.
(Side Note): As much as I am a fan of his late night show, I will go down on record for saying that Fallon was the worst SNL performer ever. Thank you, Peter Griffin for decking him for his constant mugging for the camera.
Spheniscus, you are a member of the Fenway Faithful! Was Nomarmania running wild or was this just a perception of someone from the outside looking in?
Spheniscus:
As a member of the Red Sox Nation I have to say I had a problem with Fallon for a very long time based on his quotes in promoting "Fever Pitch" in which he said he was a Mets, Yankees and Red Sox fan. Such a person cannot exist. Not even the biggest front-running poser fan could make a coherent argument that makes that fandom make sense.

But back to Nomahhhh. I love Nomar. Everyone I know loves Nomar. Without exaggerating, I have five friends who have named pets Nomar (three dogs, one cat, and a parrot). Up until 2000, he was on a complete Hall of Fame trajectory. There was the Jeter, A-Rod, Nomar argument and we smugly superior Red Sox fans would have taken Nomar over the other two (although we wanted Jeter's rings).

In 1999 Orioles reliever Al Reyes hit Nomar in the wrist and it never really healed. He had surgery in the first part of 2001 to repair it, but was really never the same player after that. In 2002, John Henry bought the Red Sox and whatever the reason the relationship with the new ownership and Nomar was never the same. By 2004, he was a moody, unhappy former superstar who was incredibly unhappy with being in Boston.

The Sox traded him for Orlando Cabrera, who really wasn't any better than Nomar had been when he played. But the notoriously prickly Cabrera was still a better fit in the clubhouse. The Sox immediately went 22-3, became the first team to come back from a 3-0 deficit and against the hated Yankees no less, and swept their way to their first World Series title in 86 years.

When Nomar was traded we were more sad than angry as if a couple that you cared about went through a divorce that was the best thing for them. And when the Sox won their rings we all hoped that Nomar would come back to collect his.

Honestly, I was pleasantly surprised that he made it past the first year on the ballot. I don't hold out much hope for his long term prospects, however.
Chairman:
You know for the curator of the Fictitious Athlete Hall of Fame, you would think I would remember the press junkets for Fever Pitch! (maybe because at that time I had yet to forgive Fallon for his SNL mugging)
Either way, yes, I don't have to be in Massachusetts to know that no self-respecting BoSox fan is one of the Mets or the Yankees. Does that even exist there? It can't be!
Still, here we are and Nomahhhhh, has made another year. I have to tell you, what you have told me has made me understand his star power a little more; yet at the same time, they couldn't win with him. I am still trying to figure out his star power.
With Boston winning without him, is he still revered as a star there?
Another question… as a Red Sox fan, what is he missing for HOF consideration?
Spheniscus:
Yes, Nomar is still revered here. He was too beloved while he was here and his falling out had everything to do with management and nothing with the fans. He still says how much he loved Boston. The fact we won the World Series immediately after he was traded also helps assuage any wounds that existed. So yes, we still love Nomahhhhhhhhhh!

As for what he is missing? A time machine to stop that pitch from hitting him in the wrist. Other than that? Longevity. More specifically a longer sustained peak. Because his first six years (not counting his injury shortened 2001 season) are definitely Hall of Fame worthy. He was between 6th and 9th in WAR each of those seasons. The last six were decidedly not so. Outside of 2006, his last All Star appearance, he was merely a very good, often injured player. And the two players to whom he was originally compared, Alex Rodriguez and Derek Jeter, have completely outstripped him in every category.
If there is a Half Hall of Fame somewhere (another idea for the site?) he would be a first ballot inductee. Along with Don Mattingly, Dale Murphy, and Fernando Valenzuela.
Chairman:
That sounds like a good idea. A half career All-Stars! I like that a lot!
At the end of the day, if I had a ballot he isn't getting my vote. The Hall of Fame is supposed to be about what you did, not what could have been. It's a harsh reality, but one that does separate from the very good to the elite.
He got 5.5% last year, which is where I will peg him this year. I predict he will hang on just a bit longer so that we can mispronounce his name next year.
Spheniscus:
It's okay. No one has ever really pronounced his name correctly. The reason we call him Nomahhh in Boston is can you imagine us trying to pronounce his last name with our accent? Gahhciarparhhaar (my approximation, not actually a word in the Welsh language. Well, I don't think so anyway).

Nomar is not a Hall of Famer. He'll get 6% this year. With 4 guys coming off last year and only two first ballot potentials joining this year, he'll pick up a couple of votes. I give him two more years before dropping off.