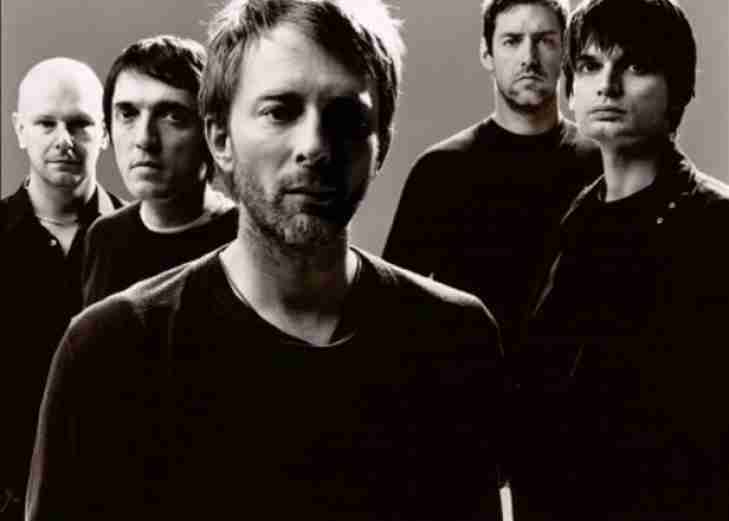 The first content that we ever put up on Notinhalloffame.com was our original Rock and Roll list ranking those who were not yet in the Rock and Roll Hall of Fame but were worthy of consideration. It ranked 100 acts, and as we continued on we extended it to 500. Our eventual intent is to get to 1,000 and at present we now have 567 ranked.
The selection of The Moody Blues, The Cars, Nina Simone, Bon Jovi and Dire Straits to the Hall means that they are removed and newly eligible acts now populate our list. Rankings of existing musicians have been altered based on your comments and votes.
The new top 25 features:
Radiohead takes over the top spot after being ranked #2. They were nominated last year in their first year of eligibility and it was widely speculated that they would get in but it should be only a matter of time.
Kraftwerk returns to the number two rank after being #1 last year. The influential band has been nominated four times (2003, 2013, 2015 & 2017) and was our original number one selection when we put out our first list in 2010.
Jethro Tull holds firm at #3. To the surprise of many, the British Progressive Rock band has never been nominated for the Rock and Roll Hall of Fame despite being eligible for twenty-five years.
The Smiths also held their spot at #4. This is the third year that they have been ranked this high and they were nominated in 2015 and 2016.
Roxy Music is ranked #5 for the second year in a row. They have been eligible for the Hall since 1997.
MC5 is ranked #6 for the third straight year. They have been nominated the last two years.
Gram Parsons moves up one spot to #7, which is his highest ranking to date. He was nominated three times in 2002. 2004 & 2005.
Willie Nelson drops down to #8. Nelson has never been nominated.
New Order returns to the top 10 moving from up from #11. They also have never been nominated and have been ranked as high as #5.
Judas Priest makes their first appearance in our top ten taking the #10 position after being ranked #13. The heavy metal pioneers also earned their first nomination last year after being eligible since 1999.
The Cure moves up to #11 from #14, which is their highest rank to date. They were nominated in 2012.
John Coltrane remains at #12. He has never been nominated.
Todd Rundgren continues to climb our rank, moving from #15 to #13. He has moved up every year since our list's inception and he has also never been nominated although has been eligible since 1995.
Iron Maiden climbs to #14 after being #17. They have also never been nominated and this to date their highest rank.
Dick Dale moved up one spot to #15. The "King of the Surf Guitar" has never been nominated.
T.Rex rises two spots to #16, their highest rank to date. They have also never been nominated.
Pixies also went up two spots to #17. Never nominated, they have been eligible for the Hall since 2012.
Janet Jackson also increased her rank and is now at the #18 hole. Jackson was nominated in both 2016 & 2017.
Joy Division reached the top 20 for the first time reaching #19. Like New Order, they have never been nominated.
King Crimson returns to the top 20. They were ranked #23 last year and they have never been nominated.
Wu-Tang Clan plummeted from #10 to #21. They have only been eligible for two years.
Depeche Mode continued to rise and are now #22. They have been nominated for the last two years.
Big Star dropped to #23. This is their lowest ranking to date and they have yet to be nominated.
Link Wray moved up three to #24, his first time in our Top 25. The guitar legend was nominated last year and also in 2014.
Beck closes the Top 25. He was ranked at that last year.
As you see, no new act made our revised Top 25. That doesn't mean that there are not new entries as we have 19 debuts to our Notinhalloffame.com list.
They are:
Bjork at #56.
Dave Matthews Band at #81.
Blink-182 at #90.
Rancid at #100.
Bone Thugs-N-Harmony at #128.
Snoop Dogg at #178.
The Roots at #235.
Built to Spill at #249.
Shania Twain at #255.
Sheryl Crow at #304.
Counting Crows at #309.
Toni Braxton at #320.
Everclear at #381.
AFI at #387.
Collective Soul at #400.
Aimee Mann at #420.
Frank Black at #454.
Elastica at #484.
As always, we here at Notinhalloffame.com thank you for your votes and comments and encourage you to offer more as this does alter future rankings.
Look for our revised Notinhalloffame.com Baseball list in the upcoming weeks.