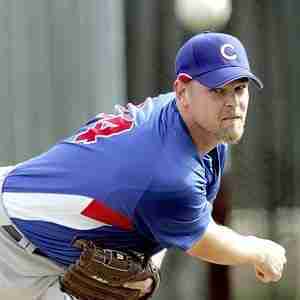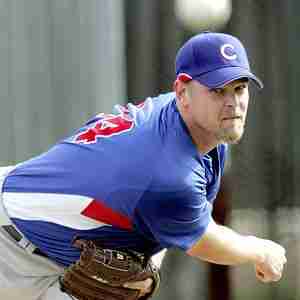 So much greatness was expected from Kerry Wood, who won the National League Rookie of the Year in 1998, but he required Tommy John surgery the year after taking him out of the entire 1999 season. Wood would eventually come back and lead the NL in Strikeouts in 2003, but again injuries would pile up. He would a have tow year run as a closer in which he seemed to have found a new role, but he was our of Baseball well before many thought he would be finished. Wood retired with a 86 and 75 record with a 26.7 bWAR.
The Bullet Points:
Country of Origin:
U.S.A. (Irving, TX)
Eligible In:
The 2018 Vote
Position:
Pitcher
Played For:
Chicago Cubs
Cleveland Indians
New York Yankees

Major Accolades and Awards:
Rookie of the Year (NL) (1998)
2 Time All Star (2003 & 2008)
Most Strikeouts (1) (NL) (2003)
World Series Rings (None)
Other Points of Note:
2 Top Ten Finishes (Earned Run Average)
1 Top Ten Finish (WHIP)
4 Top Ten Finishes (Strikeouts)
2 Top Ten Finishes (Complete Games)
1 Top Ten Finish (Saves)
2 Top Ten Finishes (WAR for Pitchers)
Notable All Time Rankings:
42. WHIP: 1.132
72. Strikeouts: 1,988
95. WAR for Pitchers: 50.7
Should Kerry Wood be in the Hall of Fame?
Definitely put him in! - 42.5%
Maybe, but others deserve it first. - 35%
Probably not, but it wouldn't be the end of the world. - 15%