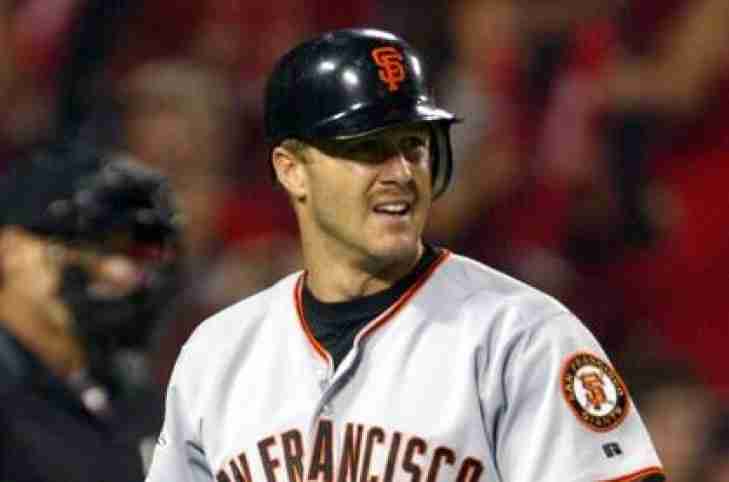 Last year, we did our first ever debate on Notinhalloffame.com where we tackled the Hall of Fame merit of twenty-four men who are on the Hall of Fame ballot, in what was in our opinion the most loaded ballot in our lifetime.
Since it was so much fun last time, we thought we would do it again!
One thing that has not changed is the number. We will again debate twenty-four men who are on the ballot.
What has changed are the ones debating. Last year I had the pleasure of having DDT, the curator of DDT's Pop Flies blog and D.K. of the Phillies Archivist blog. This year, Spheniscus, who has participated in past Rock and Roll discussions, will be joining me.
Chairman
: I like
Jeff Kent
. I really do. I remember hating it when the Jays traded him, thinking that he might be something special, but considering the result (We got David Cone and a World Series that year) I can't complain too much.
Still, when Kent would later light it up for San Francisco, including what would be an MVP season in 2000, I always thought of what he would still look like in a Jays uniform and how well he would fit in…and perhaps not fight with anyone in the dugout.
Kent is entering his third year on the ballot, where he dipped a bit last year to finish at 14%. I think he will see an increase as he was probably on the list of a few writers at the 11-14 spot, and with only
Griffey
(maybe
Hoffman
) replacing Biggio, Johnson, Martinez and Smoltz, the still thick log jam has lost a bit of lumber.
Still, if Kent can at the very least raise his total to 25%, with the reduced ballot tenure, I don't think he has a shot to make it. Can he get an 11% increase?
Spheniscus:
11% seems like a lot. If only because there are plenty of people who aren't voting for 10 names every year. I remember thinking as his career wound down… damn, Kent is a borderline Hall of Famer. And the Hall of Fame predictors seem to hold that to be true.
On Hall of Fame Monitor where a 100 score is a likely Hall of Famer, he is a 122. On Hall of Fame Standards where 50 is a likely Hall of Famer, he is a 51. For Gray Ink, though where an average Hall of Famer is a 144 score, he is only a 71. And JAWS holds him to be the 18th Greatest Second Baseman of All Time. All of whom, except #7
Bobby Grich
(really?), #11
Lou Whitaker
, #12 Chase Utley (still playing), #16 Robinson Cano (still playing, but really?), and #17
Willie Randolph
are in the Hall.
So his argument is pretty good. Better than his excuse of getting injured washing out the bed of his truck when he actually crashed his motorcycle trying to pull wheelies anyway.

Given a rational list, meaning one where they had figured out what was going on with the whole steroid era, he would probably find his way into the Hall. But who knows? I mean you and I both think that no one got screwed during this process more than Lou Whitaker who never even made a second ballot. So it's entirely possible I'm wrong. Kent will be on the ballot next year. But I don't think he'll get another 11%.
Chairman:
You are right (again) that we both feel the same about Whitaker being screwed and about Kent not getting another 11 points. Quick question…before I move on…so you are not saying Grich belonged in the upper echelon? We have another discussion if that is the case!
Let me throw this at you. I think that the voters know they made a mistake with Whitaker, or at the very least erred that he should have stayed on the ballot a little longer. I am putting my conspiracy hat on and saying are they happy that he made a few more ballots so that there is no mistake?
You know what Spheniscus? After writing that, I know I am going off the deep end with that theory.
Let me throw something else at you. Do you think his "good ole boy" image that we saw in Survivor plays against him?

Spheniscus: I am not arguing that Bobby Grich was a great player, but the 7th greatest 2B of all time? That is better than Jackie Robinson. I have a hard time believing that Grich was a better player than Jackie Robinson.

As for being on Survivor and his image, it really is hard to think of a personality in sports less suited to game based on social skills than the prickly, at best, Kent. The good ole boy image was his version of Commander Data getting an emotions chip implant. He put it on because he didn't know how else to interact with the world. Survivor's choice of Scot Pollard for this year's season is a much better decision.

All this said, Kent directly benefits from Biggio being gone from the ballot. I mean the second best second baseman on this list is Luis Castillo. And while we are doing 24 of these things, he is not one of them. How much of a jump do you think he gets?
Chairman:
To Grich's defense on being over Jackie Robinson, the trailblazer didn't enter the Majors until he was 28, and had there been no color barrier, surely would be higher.
In regards to Survivor, I can give you one personality less suited for the show, and he did do it…John Rocker. I don't know if you watched it, but if you haven't it was exactly the disaster you thought it was!
My dream Sports Survivor sixteen you (didn't) ask?
Sean Avery
Charles Barkley
Shawn Bradley
John Daly
Rickey Henderson
Caitlyn (Bruce) Jenner
Carl Lewis
Diego Maradonna
Steve Nash
Terrell Owens
Rafael Palmeiro
Bas Rutten
Pete Rose
Latrell Sprewell
Mike Tyson
Kurt Warner
That is ratings gold!
Oh…I don't vote for Kent, though he is close on my ballot. I think he creeps up, but only to 17%.
Sphensicus:
Very interesting group, although that is more a list for a Survivor Series than Survivor. Plus having Sean Avery on any show that isn't Celebrity Deathmatch is not a show I am interested in. Seriously, fuck that guy. Although hopefully Tyson would take care of him. Quickly.

Anyway, Kent is someone I would vote for. He has my 11th spot. He originally had 10th, but with researching this someone who is upcoming took that spot from him. But I think that you are right on with the percentage. 17% is probably the right number for him.