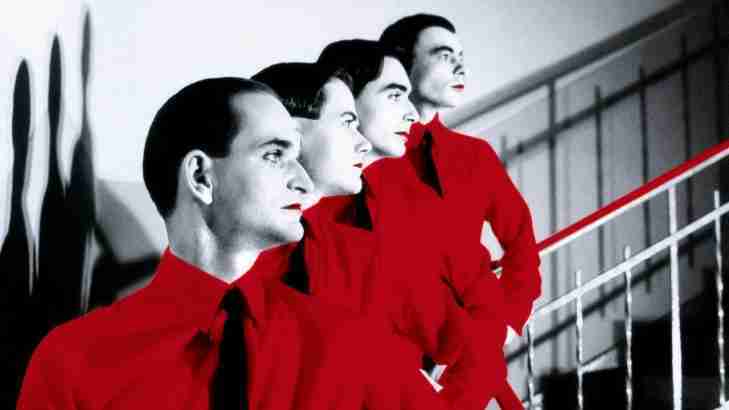 For the past four years, I have solicited the opinions of two of our regular contributors to assist in predicting just who the Rock and Roll Hall of Fame will nominate. This year, we have three completely different takes on this, and I think this might be our most interesting forecast yet.
The Committee Chairman's Rock Hall Predictions
This is going to be harder for one basic reason. I can't predict that the Rock Hall will nominate Chic anymore. Nominated eleven times and failing to get in each time, the Rock and Roll Hall of Fame did exactly what I suggested by inducting Nile Rodgers via the Award of Musical Excellence, which essentially means Chic, who are not inducted will never be nominated again.
Wait, am I crowing about the fact that my thought patterns mimic that of the Rock and Roll Hall of Fame Committee? I need another beer.
Since the Committee nominated 19 acts last year, I will do the same and based on what I have seen so far by doing watching this hall for years, there always seems to be certain "candidates".
The Debut and Finale Candidate: Radiohead
I always felt that Hall of Fames have one thing in common whereby it means so much more when you are chosen on your first year of eligibility. It isn't just a stamp of approval, but a certificate that you are the elite of what you do and a legend of what you do. Maybe I am waxing poetic because I am watching football as I am typing this, but for the most part isn't that the case?
This year that goes to Radiohead, who could probably get a four and a half star rating on an album of just Thom Yorke's belches, though I wager the pathos in those bodily functions would be as spectacular as Teri Hatcher's boobs allegedly were when Jerry failed to see them. Lame reference aside (and there will be a lot more of those to come) this is a Hall of Fame run by critics and this is one of the most acclaimed bands in the last thirty years, and deservedly so. Not only do they get nominated this year they are going in.
The Returning Candidate that could care less about the Rock and Roll Hall of Fame: Kraftwerk
Most of Kraftwerk's fans don't think about the Rock and Roll Hall and I doubt that Ralf Huttler or Florian Schneider has lost a minute's sleep thinking about it. I can't say the same about myself.
Ok, no I don't lay in bed worrying about their exclusion, but I have always questioned when the only certified qualification is "influence" how one of the most influential groups
period
is not yet in. The Germans have been nominated before, including three nominations in the last five years, but every time it happens, their fans don't talk about it, the media doesn't profile them and the band itself never discusses it. Still, tis is a band that deserves another nomination, and I predict that they will get another kick at the proverbial can.
I might just be the only one who will notice…
The "How did it take so long for this band to finally be nominated" Candidate: Roxy Music
Last year, this slot to Journey, and the year before it was Chicago and not that long ago it was Rush. I thought about the Moody Blues or Jethro Tull for this spot but while I know the critics haven't always been kind to the latter two band, they have been toward Roxy Music, which is also a great way to induct Bryan Ferry and Brian Eno, who are certainly Cleveland worthy.
Seriously, how has this one not happened already? Isn't this the type of group they are supposed to love?
The Anti-Establishment, but in terms of acclaimed music they are establishment Candidate: MC5
I really thought last year was the year for MC5. Nominated for the first since 2003, MC5 rivaled the Stooges (who took a long time themselves to get in) as the most important proto-punk outfit and their influence is all over the punk and metal scenes that followed. If the committee holds to last year and nominates 19 instead of their traditional 15 than MC5 should be able to fill one of those spots.
The Hip Hop Candidate: Wu-Tang Clan
I could have easily pegged them as the Debut and Finale candidate as I think they have an excellent chance of going in this year. This is as close to a hip hop all-star team as it gets and RZA's foray into movie scores shows off a nice compliment to what many see as a one-dimensional style. It seems that every year they nominate the strongest rap candidate and this year it is the Wu-Tang Clan, who by the way if they get in makes them the first Asian American act to enter the Hall of Fame.
It's true. The Asians drafted them in the Racial Draft.
https://www.youtube.com/watch?v=IQtiKaoNUrc
That has to help right?
The 80's Alternative Candidate: New Order/Joy Division
Every year it seems like an 80's alt band gets nominated and fails to gain entry. It happened with the Cure. It happened with The Smiths. It happened last year with Depeche Mode. How about this year it is New Order/Joy Division?
Those of you who have been to the Rock and Roll Hall of Fame have likely seen the small exhibit that is dedicated to New Order/Joy Division and with a previous entry of the Faces/Small Faces it shows that the Hall has no issue with a hybrid entry if they see it warranted…and in this case it is.
Neither New Order nor Joy Division has been nominated before perhaps this is the year they get the At Bat.
The Grunge Candidate: Sonic Youth
I know, I know.
Sonic Youth isn't really a grunge band but they are occasionally lumped in there as the Grunge explosion garnered them more attention via musical osmosis and it is not a stretch to envision a double bill in the early 90's with Sonic Youth and Nirvana is it?
I don't think so either.
Frankly I think this spot should go to Soundgarden but the Rock Hall isn't the type to let sentiment get in the way and induct the band the year of Chris Cornell's death. Smashing Pumpkins could also slide in here, but Billy Corgan is not exactly the most loved individual in the musical world. I could see the committee making him wait.
If Sonic Youth does sneak through a nomination however I wouldn't bet on them getting inducted. Not this year anyway.
The Strong Female Candidate: Janet Jackson
When she was finally nominated two years ago I figured she would get in.
She didn't.
When she was nominated last year, I thought she would get in…until I saw that Joan Baez was also nominated and I knew that was going to be the direction they would go.
This year I will predict that Janet will get nominated again, and hopefully "third time's the charm" as I always get a kick of having to change our logo; Janet is currently in there in a Mount Rushmore of snubs along side Don Cherry, Barry Bonds and Demolition.
Without going into detail about why Janet (or Miss Janet, if you're nasty should be nominated and inducted) I will direct you to
an interview I conducted Mike Litherland
who is spearheading the
Induct Janet Jackson into the Rock and Roll Hall of Fame campaign
. For anyone looking to induct their favorite act take notes as to how Mike does this. Class act all the way!
The "Other" Strong Female Candidate and/or the Double Inductee Candidate: Tina Turner
I thought about putting Annie Lennox (The Eurythmics) here or going really left field and suggesting Kate Bush, but the Acid Queen just fits so well here.
She does have the solo work and not just the 80's comeback. Her covers in the 70's of rock staples in my mind shows why she can make a claim for the best female rock voice of all time. Already in (and should be) with Ike Turner, the Rock and Roll Hall of Fame committee does like to put people in twice, and by nominating her they prove that are about gender equity, something that the institution claims (though doesn't do a great job of in reality) to do.
The Indy Darling Candidate: Pixies
Last year I thought this spot would go to Husker Du, but it went to Jane's Addiction and in a previous year it was The Replacements. Since neither got in I see a repeat of what is transpiring in the 80's alternative category, so how about the Pixies getting their shot this year?
It makes sense. The rock writers love them and it doesn't hurt that an induction for the Pixies puts in Kim Deal and yes I am again playing the gender card. Hey sooner or later the Rock Hall will truly back up that claim of "women in rock" right?
…or not.
The Hard Candidate: Nine Inch Nails
When I say the "Hard" candidate I am referring to music with a harder edge, be it heavy metal, which will forever be underrepresented in the Hall, or dare we say Industrial, its bastard child.
Trent Reznor, who far all intents and purposes
is
Nine Inch Nails was nominated in their first two years of eligibility but were absent last year. Still, is it just me, or does it seem like even though Nine Inch Nails has been eligible for four years that it feels too soon? Perhaps it is just me failing to deal with my advancing age.
I need another beer.
The Deserving Mainstream Candidate: Bon Jovi
I am actually stunned they aren't in already. While Bon Jovi hasn't exactly been everyone's cup of tea, this is a band that sold a lot of albums over a twenty year period, still can sell out an arena and doesn't upset the rock and roll apple cart if they are inducted. It is a vote for Hair Metal, Pop Metal, Hard Rock, Soft Rock, Ballads, Country Rock, blah blah blah.
It is about a safe a choice as there is and they have only been nominated once. I am going to guess they are going to get another nomination and thus they will be "halfway there".
I know that you all sang in your head "Whoaaaah, Living on a Prayer."
The Progressive Rock Candidate: Emerson, Lake & Palmer
Earlier I said that Heavy Metal is one of the most neglected genres in Cleveland. Progressive Rock isn't far behind.
The induction of Yes last year certainly took away some of that but Jethro Tull remains as do the Moody Blues and King Crimson, but like I said it is certainly getting better and I think they will continue to look in this direction, so I am begrudgingly giving my prediction to ELP.
For the record, I was never a fan (which I guess you could already tell) of these three. While I respect their musical skills for my taste they were far too bloated and were the embodiment of what punk music rebelled against, but I digress, this is what I am predicting, not what I am wanting.
The Classic Rock Candidate: Bad Company
On the times I am feeling in a Classic Rock vibe and put on a mix on ITunes I inherently isolate in my head those who are not in the Hall yet. One that really stands out to me is Bad Company, and based on the votes that we get here on Notinhalloffame.com many people think so too as they have one of the highest vote tallies of "Put Them in" than most.
This isn't why I am thinking they might get a shot, just a feeling that they are at least due to be worthy of a discussion…or is that just part of my Rock and Roll Fantasy?
The Motown Candidate: Mary Wells
Mary Wells was nominated twice…in 1986 and in 1987. Yep, 30 years since she has been nominated.
I think every time we do this, I pick Wells mostly because I don't understand her omission. This was the first great star of Motown and she predates all of the other label's acts who are inducted. How has this woman become so forgotten so quickly and reduced to one hit "My Guy", despite the fact she charted 22 other times? This slot could go to the Marvelettes (and probably will) but like I have in other years I find myself hopeful yet again.
The Soul Candidate: The Commodores
Was this prediction easy?
..like Sunday Morning?
Sorry, I couldn't resist.
Actually this wasn't that easy as I constantly flip-flopped between the Commodores and the Spinners for this spot and as much as I think this should go to the Spinners instead, I feel a strong sense of Lionel Richie nostalgia sweeping the nation and the overall body of work is so much more than the just "Easy" and "Three Times A Lady". It comprises the best of the "Quiet Storm", Funk, Pop and R&B. They deserve a look don't they?
The "Ethnic" Candidate: War
The Rock and Roll Hall of Fame has its share of Caucasians and African-Americans, but it doesn't have much else. War was that perfect fusion of White, Black and Hispanic that fused multiple styles of music effortlessly. It was an American band at a time
when they didn't sound like an American band
, if you get my meaning. Besides in this politically charged racially divided climate, this is exactly the band you want to have in your Hall…and sadly, yes this matters.
The 1960's Candidate: Paul Revere & The Raiders
Frankly I am not sure that there are really that many more 60's acts that have that much of a case, but there are a few. Recently we have seen the Zombies and Procul Harum get nominated, but neither was able to advance. How about a band that was not groundbreaking but a lot of fun?
I know that flies in the face of the "influence" criteria but I think we have seen that this institution doesn't exactly follow their own rules.
The Wild Card Candidate: Lenny Kravitz
Last year this was the slot that Bad Brains held, an intriguing candidate that helped put the Washington D.C. music scene on the map. It took a lot of people by surprise but the more you though about it, the more you thought…why not?
Lenny Kravitz and Bad Brains are not similar, but with Kravitz you have someone who was never amongst the top ten in notoriety or sales but has a decent and diverse body of work and doesn't exactly have other musicians that you can see a similar parallel too. It is a wild card choice but it is also safe at the same time.
By the way, here we are thirty years later and my mind is still blown that Helen Willis was his mom. Does that mean that George Jefferson called him a zebra growing up?
I have to stop watching 70's sitcoms.
But I need to keep drinking beer.
DDT'S 2018 ROCK HALL PREDICTIONS
As we all wait with bated breath for the Rock and Roll Hall of Fame to announce its 2018 nominees sometime before the end of the year, I study the goat entrails, the tea leaves, the crystal ball to try to glean insight into how the Nominating Committee might structure the ballot it will send to the Rock Hall's voting members.
And I find that I do not care any longer.
Make no mistake: I have not lost a whit of the passion I have for music, nor have I lost the desire to see the legacy preserved for those musical artists I may consider to be significant in the development and history of Western popular music made since the mid-1950s. Indeed, as a student of history, I find it fascinating to see which musical artists have—WARNING! GROANING CLICHÉ AHEAD!—"withstood the test of time."
The problem is this: The Rock and Roll Hall of Fame is not equipped to evaluate or curate this legacy. Leaving aside serious questions about how the Rock and Roll Hall of Fame Foundation currently operates its self-styled interpretation of rock music history, the fact is that not only is this an endeavor that the Rock Hall is ill-equipped to handle, it is an endeavor that
any
foundation would be greatly challenged to manage.
Over the years, I have expended gallons of virtual ink discussing the Rock Hall, evaluating each year's ballot, trying to guess (as we are doing here) who would get on the ballot in the first place, auditing the artists already inducted into the Rock Hall, offering inflated, pretentious assessments of specific artists and whether they were "worthy" of the Hall. I realize now that it was all a mug's game. A crock.
Earlier this year, I posted an article on this site entitled
"What's Wrong with the Rock and Roll Hall of Fame?"
Criticizing the Rock Hall is a popular pastime, and there are indeed many valid criticisms including an age bias, a gender bias, and a lack of transparency among them. Addressing these problems would help to make the Rock Hall stronger, but these are ultimately Band-Aid fixes.
In my writing about the Rock Hall over the years, I have come to realize that three fundamental issues render the current Rock Hall model unable to evaluate legacy:
There is no standard definition of rock and roll.
There are no objective evaluation criteria that can be applied universally to candidates.
Because the music evolves and expands continually, the Rock Hall grows ever-inclusive and ever-expansive.
Couple that to the biases, prejudices, and limitations that not only does the average listener have, but so do the body of voters whose ballots decide which artists are inducted into the Rock Hall along with the Nominating Committee that assembles that ballot. We all have likes and dislikes (biases), preconceptions (prejudices), and gaps in our knowledge and awareness (limitations). And given the enormous growth of popular music in the last six decades, it is nigh-impossible to fully grasp it all.
Add to that the passion listeners bring both to the music and to the artists who make that music. Music is an intensely intimate and emotional experience that makes a deep and lasting impression. It becomes part of our identity, and if anyone disses one of our favorite bands, it becomes a personal affront: They are not just insulting my favorite band—they are insulting
me.
This becomes manifest in the opinions we express about the Rock Hall and the artists who have, or have not, been inducted. How often have you heard or read comments like these:
"Until the Rock Hall inducts [INSERT ARTIST NAME HERE], it has no credibility."
"It's a travesty that the Hall inducted [INSERT ARTIST NAME YOU DON'T LIKE HERE] but has snubbed [INSERT ARTIST NAME YOU DO LIKE HERE]."
"When it inducted [INSERT ARTIST NAME YOU DON'T LIKE HERE] it went from a Hall of Fame to a Hall of Shame."
"Until it inducts [INSERT ARTIST NAME YOU DO LIKE HERE], it will be a Hall of Lame, not a Hall of Fame."
"[ARTIST A] may be worthy, but [ARTIST B] deserves to be in first."
And so on. Comments like these are based on emotionalism and reflect our biases, prejudices, and limitations. But, quite frankly, that is hardly surprising—with no standard definition of what rock is, no standard criteria to evaluate artists making music that is evolving and expanding continually, and the near-impossibility to fully grasp all that evolution and expansion, it is understandable to fall back on a personal and emotional reaction.
I am having an emotional reaction right now. As much as I appreciate that the Committee Chairman asked me to contribute to this annual exercise, an exercise that I've tried to have fun with in previous years, I now find that this exercise is pointless.
Certainly participants have made shrewd guesses about which artists the Rock Hall Nominating Committee will select for the ballot, and I've stumbled onto a couple of those myself, but to what end? We are merely guessing which deck chairs will slide off next into the Atlantic as the
Titanic
continues to sink.
In its present state, the Rock and Roll Hall of Fame will continue to have the Nominating Committee assemble a ballot comprising an arbitrary array of artists across certain periods, styles, and genres. It will then ship that ballot off to a body of voters that is defined by its biases, prejudices, and limitations. (Any resemblance to an American electorate participating in a recent general election is purely intentional.) In turn, this body will cast its votes in a non-transparent process to yield the latest scattershot class of inductees. Finally, the results are guaranteed to be greeted by derision by not only the fans ("It's a
travesty
that the Hall hasn't inducted . . . ") but, to borrow recent examples Steve Miller and Gene Simmons,
by the very artists who have been chosen for induction.
You call this fun?
As rock writer Courtney E. Smith has noted, like it or not,
the Rock Hall has begun to define a canon of Western popular music made since the mid-1950s
, and as a social and cultural reflection of Western society this is a significant undertaking. It is a fundamentally flawed undertaking for the reasons I've outlined above, but I have also suggested a number of ways to at least mitigate the flaws.
The most comprehensive of these is to think big. Really big. Starting with the name of the Rock and Roll Hall of Fame, the very term "Rock and Roll" is outmoded, a 1950s marketing label that has long been stretched past the breaking point to encompass forms, styles, and genres of Western popular music that were scarcely conceivable when Elvis Presley first appeared on
The Ed Sullivan Show
but whose seeds were cast by that appearance.
Apropos of that, the Rock and Roll Hall of Fame, both in concept and in structure, needs to think big. To accommodate the enormous growth of the music in the last six decades, growth that continues to mushroom, I have suggested a model similar to the Smithsonian Institution.
The Smithsonian comprises 19 separate museums and galleries, each focused on one aspect of American history or culture. Similarly, a Smithsonian-styled Rock Hall would have separate Halls of Fame for musical forms that have developed their own extensive roots and branches—heavy metal, hip-hop, electronica, and so on—yet they would all be subsumed under an overarching institution binding them under the common denominator of popular music. (At least Western popular music—if we were to acknowledge non-Western popular music, we would be looking at a United Nations model!)
So, what the hell has this got to do with who is going to be on the 2018 Rock Hall ballot? Or am I just plugging my article? It may be yes to the latter, but it has everything to do with the former because I no longer see the value of trying to be clever by guessing which artists the Nominating Committee are going to put on the ballot. The Committee's is a haphazard, arbitrary process of historical backfilling and contemporary promotion that then gets thrown over the wall to voters,
many of whom are previous Rock Hall inductees
who vote their biases, prejudices, and limitations, and then we fans bitch about who got snubbed this year. ("It's a
travesty
that the Hall hasn't inducted . . . ")
Again, where is the fun in that? Maybe it used to be fun, but it's not anymore.
And because there are no objective evaluation criteria that can be universally applied to nominees, determining whether a nominee is worthy of the Hall is a judgment call and thus is subject to our—wait for it—biases, prejudices, and limitations.
At this point, I cannot determine who might be a valid Rock Hall induction beyond a subjective judgment call, and I will not try to guess which artists will appear on the 2018 ballot because I think it is a mug's game. What I offer below is a list of artists who have yet to be inducted, with many of those yet to be nominated, who I think at least deserve a chance to appear on a ballot for the voters' consideration.
This is not a complete list of all those eligible, so I have already indicated my biases, prejudices, and limitations, and I am not including artists newly eligible for the Class of 2018. Yet even this partial list indicates just how enormous an undertaking the task of evaluating legacy has become. And it doesn't get any smaller with each successive year. Quite the opposite.
I have evaluated several of these artists in past ballot assessments, and for some of those I have surely noted that I would not have voted for them. I may still feel that way now. Or not. But because the Rock Hall has grown so expansive and so inclusive, and will continue to do so, the concept of a "Hall of Famer" has become, if not meaningless, then surely denatured, particularly when contrasted to Hall of Famers in other endeavors such as the Big Four sports Halls of Fame. There are too many of them, with more coming every year. Now it's simply triage—how many can we get in during each annual shot?
Rock on, dudes and dudettes.
Selected Artists Eligible for the Rock and Roll Hall of Fame


Artist


Years Eligible


Times Nominated


Eligible for More Than 30 Years


Link Wray


34


1


Cliff Richard and the Shadows


32


0


The Marvelettes


31


2


The Spinners


31


2


Mary Wells


31


3


Eligible for More Than 25 Years


Dick Dale


30


0


Toots and the Maytals


30


0


The Moody Blues


28


0


Phil Ochs


28


0


The Guess Who


27


0


Captain Beefheart


26


0


Tommy James and the Shondells


26


0


Love


26


0


MC5


26


2


The Monkees


26


0


Eligible for More Than 20 Years


Country Joe and the Fish


25


0


Fairport Convention


25


0


Harry Nilsson


25


0


Gram Parsons


25


3


Procol Harum


25


1


Blood, Sweat, and Tears


24


0


Jethro Tull


24


0


Steppenwolf


24


1


T. Rex


24


0


The Carpenters


23


0


The Chi-Lites


23


0


Joe Cocker


23


0


James Gang


23


0


King Crimson


23


0


The Meters/The Neville Brothers

(Two different but related bands; I see this one as a Funkadelic/Parliament or Small Faces/Faces situation.)


23/14


3/0


Mott the Hoople


23


0


Three Dog Night


23


0


Warren Zevon


23


0


Jimmy Buffett


22


0


Emerson, Lake and Palmer


22


0


Kraftwerk


22


4


Todd Rundgren


22


0


Tangerine Dream


22


0


The Doobie Brothers


21


0


LaBelle


21


0


Little Feat


21


0


John Prine


21


0


Sparks


21


0


Thin Lizzy


21


0


War


21


3


Eligible for More Than 15 Years


Big Star


20


0


Blue Öyster Cult


20


0


Roxy Music


20


0


Scorpions


20


0


Richard Thompson


20


0


Average White Band


19


0


Bachman-Turner Overdrive


19


0


New York Dolls


19


1


Bad Company


18


0


Brian Eno


18


0


Judas Priest


18


0


Ted Nugent


17


0


Television


17


0


Boston


16


0


Nick Lowe


16


0


Graham Parker


16


0


The Runaways


16


0


Eligible for More Than 10 Years


Björk


15


0


The Buzzcocks


15


0


Chic


15


11


Devo


15


0


The Jam


15


0


Motörhead


15


0


Suicide


15


0


XTC


15


0


Black Flag


14


0


Kate Bush


14


0


The Cars


14


2


The Cure


14


1


Dire Straits


14


0


Gang of Four


14


0


Joy Division/New Order

(Two different but related bands; I see this one as a Funkadelic/Parliament or Small Faces/Faces situation.)


14/11


0/0


Chaka Khan


14


2


Los Lobos


14


1


Midnight Oil


14


0


The Misfits


14


0


Squeeze


14


0


Toto


14


0


Whitesnake


14


0


Bryan Adams


13


0


The B–52's


13


0


Pat Benatar


13


0


Dead Kennedys


13


0


Def Leppard


13


0


Iron Maiden


13


0


Simple Minds


13


0


The Specials


13


0


Sugarhill Gang


13


0


The Go-Go's


12


0


INXS


12


0


Huey Lewis and the News


12


0


The Minutemen


12


0


Ozzy Osbourne


12


0


UB40


12


0


Bad Religion


11


0


Phil Collins


11


0


Depeche Mode


11


1


Duran Duran


11


0


Eurythmics


11


0


Hüsker Dü


11


0


Billy Idol


11


0


Ministry


11


0


Mötley Crüe


11


0


The Replacements


11


1


Lionel Richie


11


0


Eligible for More Than 5 Years


Bad Brains


10


1


Big Black


10


0


Culture Club


10


0


Steve Earle


10


0


Don Henley


10


0


The Fixx


10


0


Ice-T


10


0


Janet Jackson


10


2


Men at Work


10


0


Shonen Knife


10


0


Sonic Youth


10


0


Violent Femmes


10


0


Anthrax


9


0


Bon Jovi


9


1


Cyndi Lauper


9


0


Pantera


9


0


Pulp


9


0


Queensrÿche


9


0


Ratt


9


0


Slayer


9


0


The Smiths


9


2


Nick Cave


8


0


Whitney Houston


8


0


The Jesus and Mary Chain


8


0


LL Cool J


8


3


Pet Shop Boys


8


0


The Pogues


8


0


Sade


8


0


Spinal Tap


8


0


Camper Van Beethoven


7


0


Dinosaur Jr.


7


0


Faith No More


7


0


Fishbone


7


0


Chris Isaak


7


0


Megadeth


7


0


Sepultura


7


0


Stone Roses


7


0


Suzanne Vega


7


0


Babyface


6


0


Kool Moe Dee


6


0


Lyle Lovett


6


0


Salt N Pepa


6


0


Soundgarden


6


0


They Might Be Giants


6


0


Yo La Tengo


6


0


Eligible for More Than 1 Year


Boogie Down Productions


5


0


Terence Trent D'Arby


5


0


DJ Jazzy Jeff and the Fresh Prince


5


0


EPMD


5


0


Jane's Addiction


5


0


George Michael


5


0


Sinead O'Connor


5


0


Pixies


5


0


The Sugarcubes


5


0


De La Soul


4


0


Digital Underground


4


0


Melissa Etheridge


4


0


Fugazi


4


0


Living Colour


4


0


L7


4


0


Massive Attack


4


0


Morrissey


4


0


The Offspring


4


0


Phish


4


0


Soul II Soul


4


0


Babes in Toyland


3


0


Nenah Cherry


3


0


Dream Theater


3


0


Gang Starr


3


0


Manic Street Preachers


3


0


Sarah McLachlan


3


0


Nine Inch Nails


3


2


The Orb


3


0


Pavement


3


0


Queen Latifah


3


0


Alice in Chains


2


0


Blur


2


0


Mariah Carey


2


0


En Vogue


2


0


Hole


2


0


Ice Cube


2


0


Moby


2


0


Orbital


2


0


Primus


2


0


Smashing Pumpkins


2


0


A Tribe Called Quest


2


0


Spheniscus's Rock Hall Predictions
The Rock n Roll Hall of Fame nominations are upon us. So what does that mean? That means that music fans who have trouble accepting that rap is in the Rock Hall are going to have their heads explode. Tomorrow's nominations for the love generation are essentially going to be like Oprah handing free stuff out on her show. You get the vapors and you get the vapors, everybody gets the vapors!
Last year we had Tupac get in on the first ballot. This year we should have another and the possibility of several other rap and R&B acts getting precious spots on this "Rock" ballot. At the same time, you will notice that the Hall has done a much better job putting some overlooked bands in over the past few years (including Yes, ELO, Journey, and the I can't believe they finally remembered to nominate her Joan Baez), those elections are often met with "Why now?" Or "About time, the Rock Hall is a joke!" Or "Why not (insert personal pet project here)". Ultimately the Hall can't win. But they are trying. I really think they are at this point.
So while my nominees would be Beck, Cher, Diana Ross, Dire Straits, Dr. Dre, Gil Scott-Heron, Herbie Hancock, Janet Jackson, Judas Priest, New Order, Patti LaBelle, Radiohead, Rage Against the Machine, Sonic Youth, The Spinners, Tina Turner, Warren Zevon, and Wu Tang Clan … this is who I expect to get through the process this year…
FIRST TIME ELIGIBLES
Five of the last six years we have had at least one first time eligible make the Rock Hall. Last year both Pearl Jam and Tupac Shakur made the cut for nomination and got themselves elected to the Hall. As I have said in my series, this year is the best year of first time eligibles in a very long time and I feel as many as twelve of these artists will eventually get into the Hall. So how many do I expect to see on the ballot this first time? Five, yes you read that right, five.
1. RADIOHEAD
I am pretty much copying this from the Pearl Jam section last year, but this is the Ivory Soap pick of the year. While you can't go 100% on any Radiohead is as close as you are going to get to automatic.
Odds of Nomination:
99.44% (Same as the purity of Ivory Soap, at least according to their marketing department)
Odds of Induction if Nominated:
Same
DR. DRE
Nowadays everybody wants talk about rap in the Hall like they got something to say, but no matter what gibberish comes when they move their lips, there is no way the Rock Hall forgets about Dre. Yes, I realize that was an Eminem line, but it is true. He is the rap act most likely to get nominated. And when he does, he will get in.
Odds of Nomination:
95%
Odds of Induction if Nominated:
Ivory Soap
3. BECK
The third major name on this ballot, Beck takes the singer-songwriter slot on this year's ballot even if he is the biggest slacker in the history of the singer-songwriter category. That said he is also one of the most decorated ones. He has five Grammys and has released 12 albums. He is essentially rock royalty and is the exact type of star that Jan Wenner looks for. He will be nominated as well.
Odds of Nomination:
93%
Odds of Induction if Nominated:
90% (if only because they might now want three first time electees, which hasn't happened in a very long time)
4. RAGE AGAINST THE MACHINE
These guys were on my list last year when they may or may not have been eligible. There is no question that they are fully eligible this year. Rage formed in '91 and released a demo tape, but they didn't have their eponymous first album released until 1992. So this year it is.
Why am I so sure they are getting a nomination? This is a Nominating Committee with Tom Morello on it. The same Tom Morello who was a founding member of and played lead guitar for Rage Against the Machine. And while last year it appears that he used his influence to get Jane's Addiction on the ballot, it is hard to imagine a scenario in which Rage isn't at least thrown a nomination.
That doesn't mean they will be elected. There are many other hard rock bands out there that are probably more deserving, something Morello himself would probably admit. That said, I expect to see them on the ballot.
Odds of Nomination:
70%
Odds of Induction if Nominated:
25%. Three is stretching it for first timers. But four? Yikes.
5. WU TANG CLAN
The fifth first time nominee (and I haven't included Mary J. Blige, No Doubt, TLC, Stone Temple Pilots, Annie Lennox, Tool, and Common, who I all think may be Hall of Famers at some point), this one is the shakiest and really is only here because after last year's 19 nominees I have included more than my normal 15 on this list.
Does that mean that they don't deserve to be first time nominees? Certainly not. These guys are rap royalty and complete and utter legends. Their only problem is that Dre is eligible the same year they are. And two first time rap nominees, particularly making them the fifth band makes their chances far less than they otherwise would be.
That said, if they do make the ballot, their chances are about the same of getting in because they are just that damn good. I don't think it will be this year, but with only BLACKstreet as a rap candidate next year, this will be a two ballot stay for the Clan.
Odds of Nomination:
30%
Odds of Induction if Nominated:
25%. Three is stretching it for first timers. But four? Yikes.
RETURNING FROM LAST YEAR
Now that the committee has given up on ever getting Chic elected (which is why they put Nile Rodgers in specially last year), it opens things up for some other bands that have hit the ballot over the past few years.
6. JANET JACKSON
How did she not get in last year? Or the year before that? The Rock Hall does a terrible job electing women. And they finally remembered that Joan Baez existed last year and she got the spot. But the year before there were no women elected and that was when her only competition was Chaka Khan. After waiting for eight years for her first nomination, she should a lock to get in.
And even though there are several other first ballot women who should be considered, there aren't any who are likely to be nominated. So unless they decide to go grab Connie Francis or Patti LaBelle or remember that both Tina Turner and Diana Ross had solo careers, Janet should be the best woman on the ballot. She should be in this year.
Don't screw this up voters!
Odds of Nomination:
85%
Odds of Induction if Nominated:
50%. This should be higher than it is. But I'm presuming they will find another female artist somewhere and only one of them will be getting in.
7. JANE'S ADDICTION
Despite Rage Against the Machine being on my ballot already, I don't think that Tom Morello is going to nominate his own band. And his nomination last year was Jane's Addiction, so it stands to reason that he will put them forward again.


Odds of Nomination:
80%
Odds of Induction if Nominated:
60%. Their competition is Morello's own band, if Morello wants his nominee in before his band all he has to do is say so and they will be in.
8. KRAFTWERK
For the past few years, Yes and Kraftwerk have been alternating on the ballot. I thought that Yes would be the only one on the ballot last year. So they switched it up and decided to go with both. Which of course, meant that Yes somehow got elected. The system rarely makes sense.
Kraftwerk is arguably the best band out there not to be in yet. They invented a type of music that is popular the world over. Not a subcategory, an actual huge category off of which tons of other subcategories have sprung off of. Without Kraftwerk there is no electronica, no techno, no trance. If those musical genres matter, then Kraftwerk needs to be in the Hall. Until then, there is a huge gap that only they can fill.
Odds of Nomination:
50%. I mean now that Yes is gone, the committee could decide not to nominate them again, but I doubt it.
Odds of Induction if Nominated:
I'll say 25%. As important as they are to the development of modern popular music, they are reclusive and rarely heard on their airwaves any more. The electors need to be educated in order for them to be elected.
THE CARS
I know I am biased being from Boston originally (now living in Chicago), but two nominations for the kings of catchy 80s pop seems to indicate to me that they will be returning again this year.
This year, the number of quality first time candidates will limit their competition. Like Deep Purple, they are one of those bands that once nominated, will be nominated again and again until they do get in. Without direct peers on this ballot (well, my ballot anyway), their chances appear to be pretty good that they will get to "Drive" right down I 90 to Cleveland this year.
Odds of Nomination:
45% Anything can happen, but now that the NomCom has found them, they are more likely than not to be back this year.
Odds of Induction if Nominated:
40% Only because this is going to be a tough group.
DEPECHE MODE
I put The Smiths in this space last year and I was pleasantly surprised that it went to Depeche Mode instead. There are four bands for this spot. Depeche Mode (nominated for the first time last year), New Order (never nominated), The Cure (nominated once in 2012), and The Smiths (nominated in 2015 and 2016). All four of these bands are worthy of consideration and the existence of each on the outside looking in limits the others' chances. I honestly think that New Order has the best chance of the four with the voters, but Depeche Mode is a good second choice.
They need to eliminate this logjam. Let's just hope that a second nomination for Depeche Mode will get it done.
Odds of Nomination:
26% They will pick one of those four bands, since they were the choice the last year, they get a slightly better than 1 in 4 shot.
Odds of Induction if Nominated:
15%. Should be better, but it hasn't been good for any of these groups.
11. THE ZOMBIES
One of the best stories in Rock history as the band broke up back in England as their music first started becoming popular in the U.S. An enterprising manager took advantage of the fact no one knew who they were and was no internet. So he created two fake Zombies bands, one in Michigan and one in Texas, and had them touring simultaneously at one point. The best part of this whole story is that The Zombies found out and went on to produce more music and that the fake Texas Zombies? They are already in the Rock Hall. They became ZZ Top.
Now should that story have any real bearing on their election? No. But it is awesome. And since the Committee loves the British Invasion, the Zombies are likely to make another appearance as their nominee. The real ones. I think.


Odds of Nomination:
15% There will be a British Invasion band, but the Zombies have had multiple chances at this point. So they may end up going with someone else. Maybe Herman's Hermits?
Odds of Induction if Nominated:
10%. Tough group and a genre that has already been well covered at this point.


RETURNING FROM PREVIOUS BALLOTS
This is tough, there are lots of candidates, particularly with the expanded list from last year. Ultimately only two bands made the cut.
NINE INCH NAILS
Trent Reznor is one of the most important people in the development of music over the past 30 years. There is almost no way NIN does not continually get nominated until they (he) gets in. It is a bit amazing that they (he) were not nominated last year, particularly with the expanded list. But I feel that was just an oversight.
Odds of Nomination:
75% This will be the third out of four. If they don't get in this year, they'll be back next year.
Odds of Induction if Nominated:
60%. It is a little strange it has taken him to a third nomination to get in at this point.
13. BON JOVI
Journey, Chicago, Stevie Ray Vaughan, KISS, and Rush. What do these five bands have in common? They all won the online fan poll and got elected after many years of being largely (or entirely ignored). Of these five only KISS had been previously nominated. The argument with Bon Jovi not getting in is that they are one of those bands that has songs that people like to belt out in bars.
Well, now Journey is in. And as much as I love Journey, Bon Jovi is the better and more talented band. So although they have been nominated once before, back in 2011, it now seems like their time.
Odds of Nomination:
33% There will be a bar band nominated, I just don't know that it will be this one. Def Leppard is still out there. So's Motley Crue. And Duran Duran. Hell, even Phish, even though they aren't a bar band they have a huge and vocal following. So 33% is about the best I can do.
Odds of Induction if Nominated:
100%. If they get the nomination they will win the online vote and whoever has won the online vote has been elected.
FIRST TIME LONG TIME
There are so many great bands and solo artists that need a shot. The Moody Blues, Dire Straits, Paul Anka, New Order, Journey, Diana Ross, Iron Maiden, Bad Company, Willie Nelson, The Grass Roots, Pantera, The Doobie Brothers, Kool & the Gang, Motley Crue, The Go-Gos, Tina Turner, Cher, Peter, Paul, and Mary, Joan Baez… and about 100 others. This time, I think only four get through.
14. JUDAS PRIEST
Alice Cooper, KISS, Deep Purple… finally the Rock Hall is getting the Hard Rock/Metal backlog cleared out. That seems to leave a space for a new Hard Rock group to get in. Of course last year the nominating committee decided that candidate was … Steppenwolf? I guess? Not this year. As much as I love Iron Maiden, it kinda has to be the Priest at this point, doesn't it? Dark Lord knows they deserve it.
Odds of Nomination:
20% It will be one out of Judas Priest, Iron Maiden, Motorhead, Pantera, or well, Steppenwolf (or someone else who shouldn't be filling the spot). The spot is there, it just depends on which band has an advocate in that room.
Odds of Induction if Nominated:
55% I would have said the same thing about Deep Purple when they first got in. Although it took 3 nominations to get them in. Once Judas Priest is before the voters they should be in pretty quickly.
CHER
They changed the committee a few years ago to make it younger and less incestuous. Incredibly, one of the things that seems to have changed is that they are remembering some of the forgotten female artists. Linda Rondstadt, Chaka Khan, and Joan Baez have all had their shots for the first time in the past three years with both Rondstadt and Baez getting elected on their first shots.
So the question is, now that Baez is in, who is the next one up? There are a multitude of choices that would be quality. Patti LaBelle, Carly Simon, Diana Ross, Carole King, Tina Turner, Pat Benatar. But Cher seems to be the single biggest oversight remaining. She isn't in on her own and she isn't in with Sonny. But she definitely should.
Odds of Nomination:
20% Lots of women to choose from, I just think she has a better chance than most.
Odds of Induction if Nominated:
40% Stacked group. Janet Jackson already on the ballot and likely getting in. Rarely do two women get in the same year. And if it is just her and Janet, there is a legitimate shot that Cher would get the nod.
THE GRASS ROOTS
This last spot is my wild card and I was unsure where to go with it. Looking at things, there are a ton of bands out there that have not gotten love and should have. And few bands from the 60s or really any other time have had as many hits and not gotten a nomination as the Grass Roots. Other bands like the Moody Blues or America or Boston also got consideration, but I thought I'd dig a little deeper here.
Odds of Nomination:
4%. This could have been any one of 25 bands, which is 4%.
Odds of Induction if Nominated:
20%. They were amazing, but it has been a long time. One nomination might not be enough.