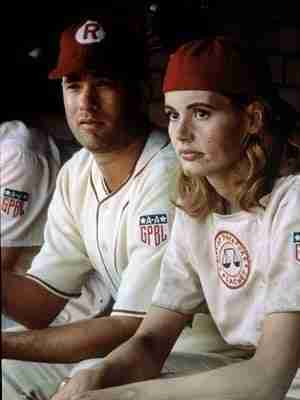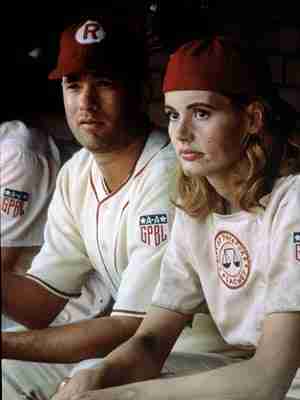 Geena Davis' Dottie Hinson (a composite of actual star players from the All American Girls Professional Baseball League) was the focal point of the excellent ensemble film about the aforementioned league that started in World War II. Davis may have been a last minute substitution for Debra Winger, but she looked every bit the best player and on field leader of the Rockford Peaches, the team she was the Catcher for. If any player on this version of the Peaches makes the Fictitious Athlete Hall of Fame, Dottie Hinson is probably the one that should go in.
The Bullet Points:
Movie Appeared:
A League of Their Own (1992)
Actor:
Geena Davis
Position Portrayed:
Catcher
Played for:
Rockford Peaches
Why you

should

vote for her:
If you are looking to vote for a female, this is one of the best characters available.
Why you

should not

vote for her:
We are penalizing Hinson for being married to be Bill Pullman.
{youtube}
-7krYJUfFv4
{/youtube}
{youtube}
8LhpYfjGZvw
{/youtube}