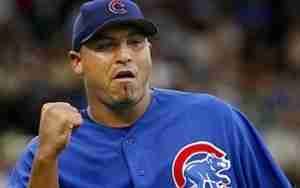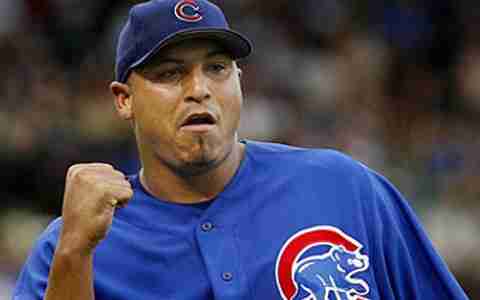 Carlos Zambrano spent all but one season with the Chicago Cubs and was a three time All Star who led the National League in Wins in 2006. A versatile Pitcher with a varying array of pitches, Zambrano was also a very good hitting Pitcher who earned the Silver Slugger three times. The Venezuelan retired with a decent record of 132 and 91 with 1,637 Strikeouts and a bWAR of 38.2. He did have a decent career, but it is difficult to envision Zambrano getting past his first year of eligibility.
The Bullet Points:
Country of Origin:
Puerto Cabello, Venezuela
Eligible In:
The 2018 Vote
Position:
Pitcher
Played For:
Chicago Cubs
Florida Marlins
Major Accolades and Awards:
3 Time All Star (2004, 2007 & 2008)
Silver Slugger (3) (NL) (2006, 2008 & 2009)
Most Wins (1) (NL) (2006)
World Series Rings (None)
Other Points of Note:
Top Ten Cy Young Finishes:
(NL: 2004, 5th), (NL: 2006, 5th) & (NL: 2007, 5th)
4 Top Ten Finishes (Earned Run Average)
4 Top Ten Finishes (Wins)
1 Top Ten Finish (WHIP)
3 Top Ten Finishes (Innings Pitched)
4 Top Ten Finishes (Strikeouts)
1 Top Ten Finish (Complete Games)
4 Top Ten Finishes (WAR for Pitchers)
Notable All Time Rankings:
None
Should Carlos Zambrano be in the Hall of Fame?
Definitely put him in! - 11.1%
Maybe, but others deserve it first. - 22.2%
Probably not, but it wouldn't be the end of the world. - 11.1%