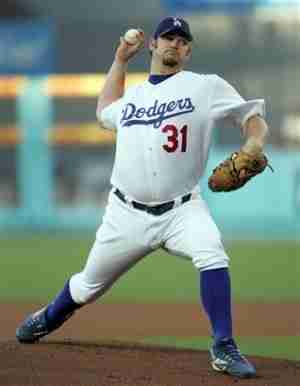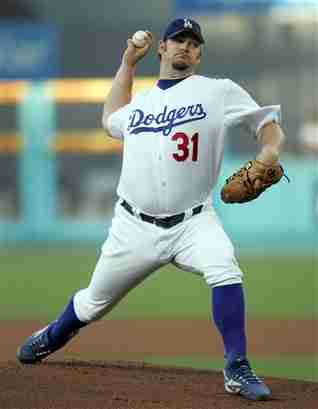 Used mostly as a Starting Pitcher throughout his career, Brad Penny was a two time All Star while with the Los Angeles Dodgers and was the second runner up for the National League Cy Young Award in 2007. Penny had an overall record of 119 and 100 with a career bWAR of 19.5.
The Bullet Points:
Country of Origin:
U.S.A. (Blackwell, OK)
Eligible In:
The 2018 Vote
Position:
Pitcher
Played For:
Florida Marlins
Los Angeles Dodgers
Boston Red Sox
San Francisco Giants
St. Louis Cardinals
Detroit Tigers
Major Accolades and Awards:
2 Time All Star (2003 & 2004)
Most Wins (1) (NL) (2006)
World Series Rings (1) (Florida Marlins, 2003)
Other Points of Note:
Top Ten Cy Young Finishes:
(NL: 2007, 3rd)
1 Top Ten Finish (Earned Run Average)
2 Top Ten Finishes (Wins)
1 Top Ten Finishes (WHIP)
1 Top Ten Finish (Innings Pitched)
1 Top Ten Finish (WAR for Pitchers)
Notable All Time Rankings:
None
Should Brad Penny be in the Hall of Fame?
Definitely put him in! - 0%
Maybe, but others deserve it first. - 0%
Probably not, but it wouldn't be the end of the world. - 33.3%