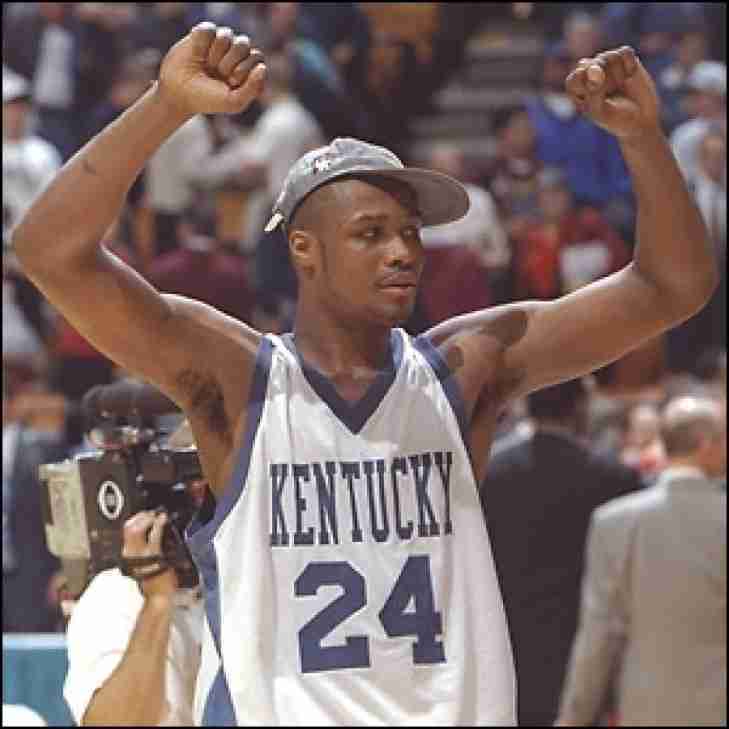 The University of Kentucky has just announced the next class into their Hall of Fame, and a quick look breeds some familiar faces to the sporting world.  The Hall, which was first founded in 2005, will be adding seven new members.
The headliner (in our eyes anyway) is Antoine Walker, who was a Power Forward on the 1996 NCAA Championship Team.  Walker was also named the SEC Tournament MVP and was First Team SEC in '96.  He would go on to have a successful career in the NBA, mostly with the Boston Celtics where he would be a three time All Star.  Walker was also a member of the 2006 NBA Championship Miami Heat team.
From the gridiron, "The Hefty Lefty", Jared Lorenzen will also be inducted.  Lorenzen was the Quarterback for the Wildcats from 2000 to 2003 and amassed over 10,000 Passing Yards.  He would go on to the NFL, playing backup for the New York Giants and earned a Super Bowl Ring.
A historic induction also comes with Nate Northington, who was the first African-American to play football for the Wildcats and for the matter the first man of color to play in the SEC.  Greg Page, who would have joined Northington as the first black man to play in the SEC will also be inducted. Page passed away before he could play for Kentucky due to complications from a neck injury suffered in practice. 
The other three inductees include Andy Green (Baseball), Lisa Breiding-Deurr (Track & Field) and Taryn Ignacio-Black (Swimming).
We here at Notinhalloffame.com would like to congratulate the latest class to the UK Hall of Fame.