Category: Classic Movie Reviews Created on Monday, 04 February 2013 22:02 Written by Live Music Head Hits: 1688
Remembering: Alice Doesn't Live Here Anymore
American drama directed by Martin ScorseseStarring Ellen Burstyn, Alfred Lutter Kris Kristofferson, Harvey Keitel and Jodie FosterReleased December 9, 1974by Lisa McDonaldLive Music Head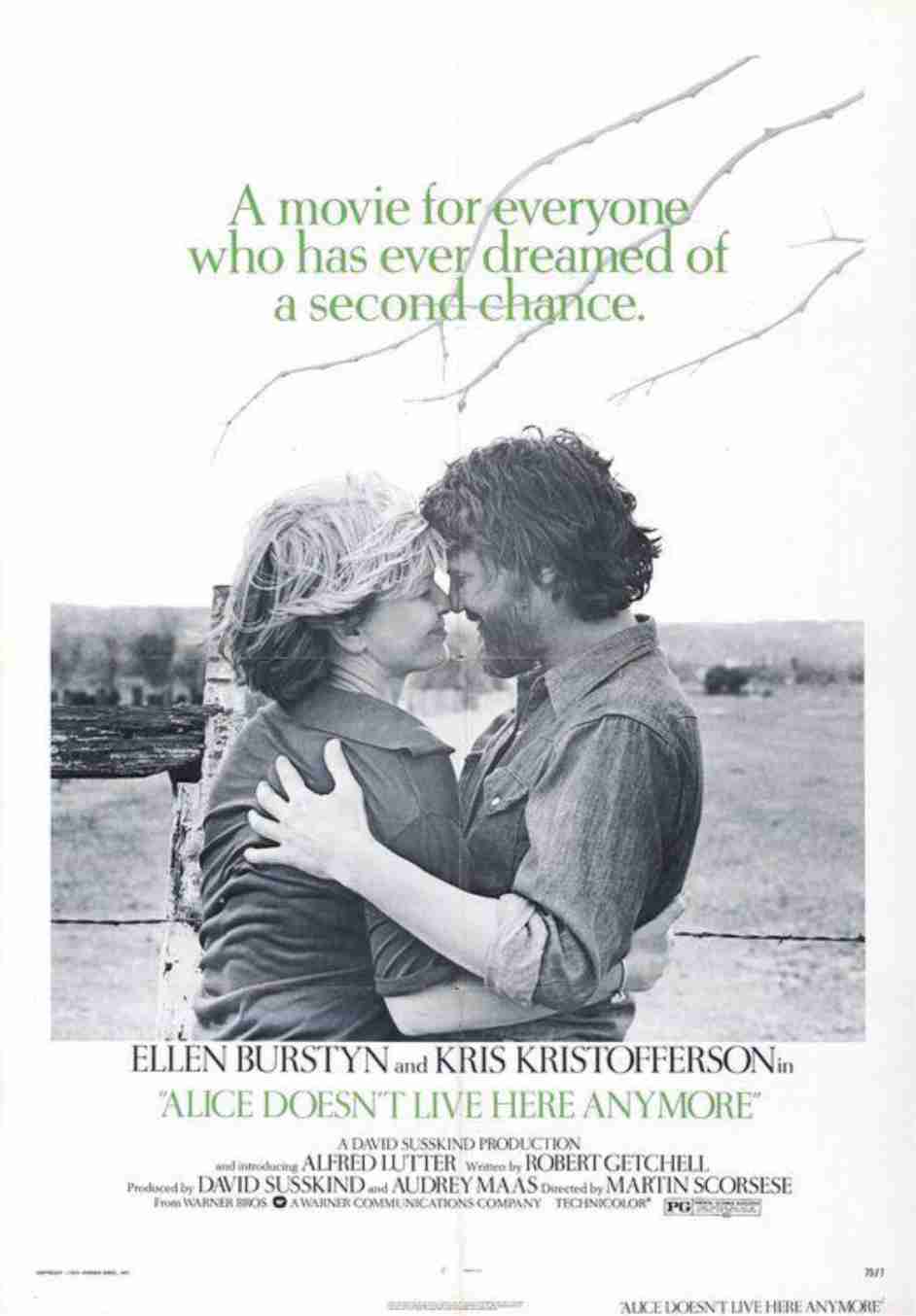 I believe it was The Exorcist that first introduced me to Ellen Burstyn, the actress who played the mother of a demonic Linda Blair. In this film, she also plays a mother... a stay-at-home wife and mother who lives in New Mexico with dreams of being a lounge singer. And I like Burstyn's singing. Kinda reminds me a little of Marilyn Monroe.
After her husband suddenly dies in a car wreck, Alice hits the road with her pre-teen son Tommy (Alfred Lutter), destination: Monterey, California, a place she remembers being happy once. This is very much a road movie, but more importantly, it's a story about a middle-aged woman taking charge of her own life, for the very first time.
Their first stop is Phoenix, Arizona where Alice gets a job as a singer in a local saloon. One night at the club she allows herself to get distracted by Ben (Harvey Keitel), a smooth-talkin' fella who briefly cures some of her loneliness, until she realizes he's really a hot-tempered wife-beater. Apparently Keitel played the role so well that Burstyn had an emotional meltdown after the scene where Ben shows just how abusive and violent he can be.
Alice splits Phoenix, hits the road again, stopping to set up temporary roots in Tucson where she takes a job as a waitress at Mel's. Enter Vic Taybeck as the cook and owner of the restaurant, who ended up co-starring in the television sitcom adaptation of the film. It's in Tucson that Alice meets David (Kris Kristofferson), who gives her good reason to abandon the idea of moving to Monterey.
Jodie Foster co-stars as the street-wise teen who befriends Tommy through all this, and cures him of his boredom.
The trailer for Alice Doesn't Live Here Anymore...
Fictitious Athlete Hall of Fame
Fictitious Rock and Roll Hall of Fame
59. "Psycho" Sid

Many times, wrestling promoters talk of someone who has the "look" of a wrestler. Looking back in the past twenty five years or so, it seems difficult to find anyone who had the designation more than Sid Eudy. Far from a technical marvel, Sid looked like a monster who was carved out of granite. Although he was anointed by many…
Comments (1)