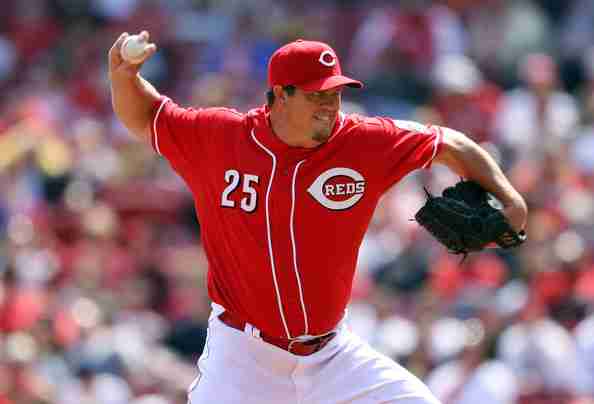 Best known as a middle reliever, David Weathers played for none different teams over nineteen seasons. He may never have been an All Star, but any player who can last that long in the Major Leagues deserves applause of some kind. That is likely all he will get, as he is a strong candidate to get a goose egg when he is eligible in 2015.
The Bullet Points:
Country of Origin:
Lawrenceburg, Tennessee, U.S.A.
Eligible In:
The 2015 Vote
Position:
Pitcher
Played for:
Toronto Blue Jays
Florida Marlins
New York Yankees
Cleveland Indians
Cincinnati Reds
Milwaukee Brewers
Chicago Cubs
New York Mets
Houston Astros
Major Accolades and Awards:
World Series Rings (1) (New York Yankees, 1996)
Other Points of Note:
1 Top Ten Finish (Saves)
Notable All Time Rankings:
18. Games Played: 964
Vote Percentage Received for the Hall of Fame:
N/A
Should Be Inducted As A:
Cincinnati Red

Should they be in the Hall of Fame?
Definitely put them in! - 50%
Maybe, but others deserve it first. - 0%
Probably not, but it wouldn't be the end of the world. - 0%